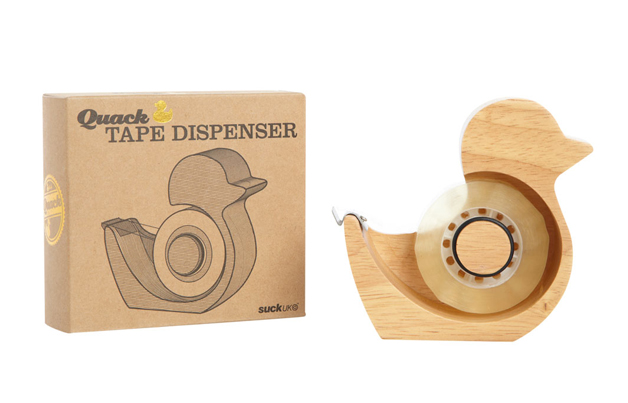 Never lose the cellotape again thanks to this fun and lighthearted quack tape dispenser from Liberty.
It will come in handy every single Christmas, not to mention when it comes to wrapping all those birthday presents…
Not only will it look great on any office desk but the quack tape dispenser will also be easy to find in the junk drawer of any household. But a cellotape dispenser this cute is made for displaying so we wouldn't recommend tucking it away!
And we haven't even mentioned the added bonus of never having to waste half the roll of cellotape (and about an hour of your precious time) trying to find and pick off the edge of it when you accidentally lose it.
A perfect Secret Santa present or stocking filler.
Quack tape dispenser, £17.95
This post appeared first on MyFashionLife.com