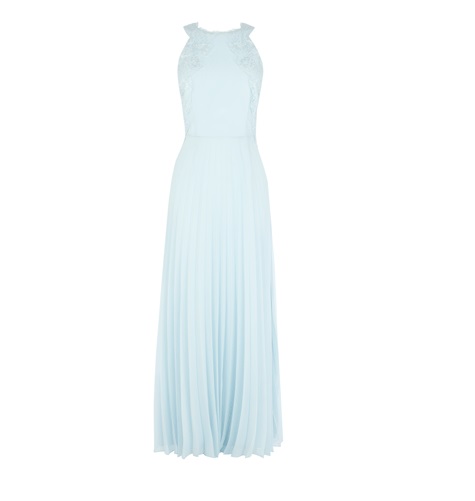 This season has seen many trends come and go, but one of the more surprising for the fashion world has been winter pastels. Never before had these light shades been seen during the darker months, but it looks like they're here to stay for the remainder of the season and on into the rest of the year. It's known as being an extremely wearable set of hues throughout Spring and Summer, coordinating with the Easter Bunny and ice cream cones on the beach, but can be difficult to figure out in the winter when all you want to do is hide away in dark colours, so here are some top tips.
For the brave style guru, go for an all-out pastel look in head to toe sorbet shades. Stay warm in a pair of minty green or frosty purple jeans styled up with a billowing blouse and a cosy knit over the top, finished off with a pair of Barbie pink trainers. The soft 'subdued' shades of pastel are bound to make you stand out from the crowd, even if it is a little daring during the wintery weather!
The pale pink coat has been the biggest seller of the season, and it's easy to see why. Bang on trend with its frosty hue, it fits in with the other prim pieces around right now. If you're still searching for the perfect cover up, look for one with a clean cut and minimal fuss – buttons, collars and seams should be a minimum, allowing the colour to speak for itself.
Keep your legs warm and covered in shades of sky blue with Coast's Sadie maxi dress while layering up on the top half. Pair a longer length floaty dress with a chunky knit for an everyday fashionista look or an edgy leather jacket and studded heels for the ultimate contrast on a night out. Your look doesn't have to be all sugar plum and sweetness, toughening it up a little will help to tone down the pastels, but bear in mind that you're bringing the updated version of the Little Black Dress to the masses with this look.
If the all-out pastel look is a bit too much for you during the colder months but you still want to play with the trend, try doing so with smaller bursts of colour. For example, add a pale peach pair of ballet pumps to your normal outfit, fasten up your hair with a duck egg blue hair bow or cinch in your waist in your favourite dress with a lavender skinny belt – it gives a subtle nod to the trend while not going mad.
This post appeared first on MyFashionLife.com