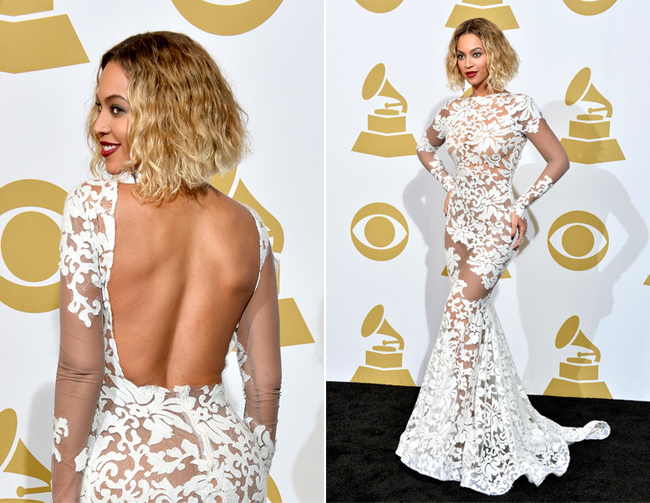 We gushed over Beyonce's amazing Drunk in Love Grammys performance earlier today, but that's not where the Bey appreciation is ending, oh no.
Mrs Jay Z once again blew us away when the show was over when she stepped into the press room in her sheer white floor-length Michael Costello fishnet gown.
Beyonce's flawless toned body was on full display, making anyone who set eyes on her completely green with envy. We don't even want to know what it did for all the red blooded males in the room, either..
Although the sheer trend is nothing knew on the red carpet or catwalk scene, we think Beyonce definitely brought something fresh and new to the table. Her wild beach wave hair complete with her fierce red lippie completed the look nicely, making Beyonce's one of the brightest stars from the 56th Grammy Awards on the whole.
Do you agree with us?
This post appeared first on MyFashionLife.com