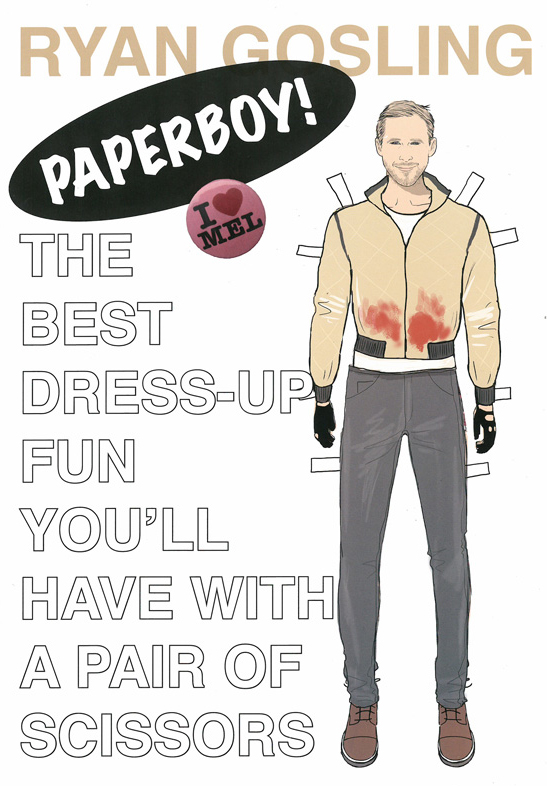 Spend Valentine's Day – and every other day of the year – with one of the sexiest men on the planet thanks to this Ryan Gosling Paperboy book, which has been released following the huge success of the Ryan Gosling Colouring Book.
Not only can you spend your days watching The Notebook (or other such Ryan Gosling filled cinematic delights) with a glass of wine and a bottomless tub of ice cream, but you can also dress – and more importantly, undress – your man too.
We haven't gone mad, and we aren't making plans to kidnap Ryan Gosling (not yet, anyway), but we have just made a few orders for this Ryan Gosling Paperboy book.
Dress Ryan up in outfits from all his greatest films, from The Notebook to Crazy Stupid Love to Blue Valentine and everything else in-between. It's a treat for the eyes and the mind too, because not only can you gawk at Ryan in a plethora of different outfits (drool), but you'll also get a bit of history about them too. Educational gifts for yourself are the best gifts of all!
It'll get us through the end of January, keep us entertained in the queues at London Fashion Week, keep us busy during the ads breaks of any TV show we watch, ever, and so much more.
Ryan Gosling Paperboy book, £6.95
This post appeared first on MyFashionLife.com