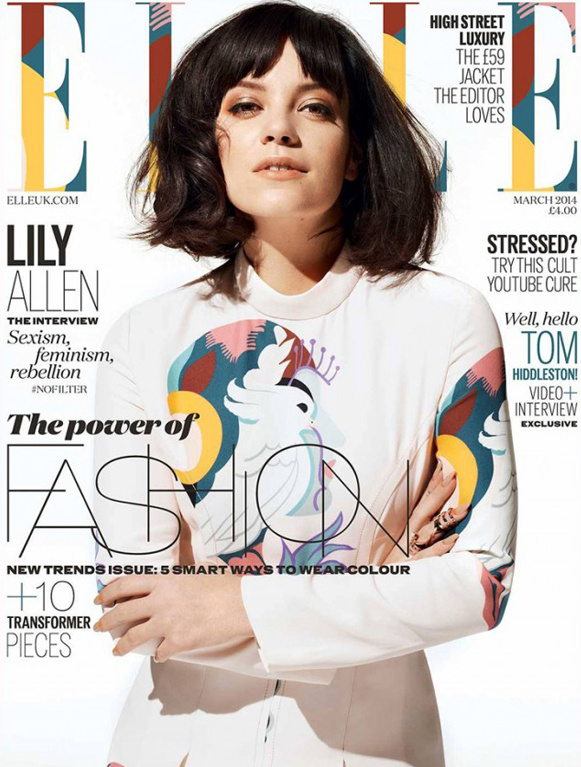 Well it's been a long time since we saw Lily Allen on a fashion mag cover, but we are welcoming her back to the glossies with open arms as she covers the Elle UK March issue.
Lily was shot byDavid Vasiljevic and is modelling some seriously cool garbs from the likes of Miu Miu (which she is rocking like a pro on the front cover!), Michael van der Ham and Roland Mouret. Jealous, much?
Looking pretty in the latest and trendiest clothes isn't all she does though, as she talks to the mag about returning to the music industry, motherhood, feminism, and the pressures she thinks women face about the way they look and act…
"Of course I'd rather look like Kate Moss than look like myself," she confessed. "I wish I didn't feel like that, and I think the reason we feel like that is because of the imagery we're fed all the time. Women are still expected, in some weird way, to kind of… Sit there and look pretty. And not talk."
Hmm… do you agree with Lily? Or is it all a bit too deep this early on a Tuesday morning? You can read the rest of Lily's musings – and see more beautiful pics – in the March issue of Elle UK which hits newsstands on January 30th.
This post appeared first on MyFashionLife.com