There are approximately 300,000 retailers in the U.S. But how many of those are actually affordable? When starting a business, money is often limited and it is essential to look for deals whenever possible. But you must also be knowledgeable about the wholesale industry in order to get the most bang for your buck. Once your goods begin to sell, it's time to begin buying in bulk. Buying wholesale supplies increases profit margin, saves time and saves money because wholesale supplies often cost less and don't require as many trips to the store.
Wholesale Fashion Clothing
With regard to clothing, fashion trends move quickly, and wholesale clothing outlets are in a position to keep up by regularly updating their stock. By going the wholesale clothing route, you can buy the highest quality clothing and accessories at discounted prices. Bargains are particularly noticeable for luxury items, such as handbags. Much of this stock is ex-chain store, destined for household names and, therefore, held to the highest standard. Choosing online is so convenient if you're in the market for specialist items, such as maternity wear or plus-size. It's also possible to visit the showroom.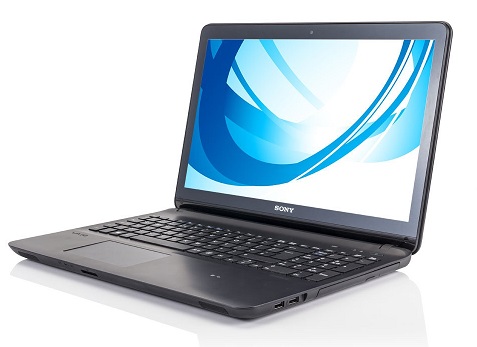 Discount Electronics
Consumers strive to find the best way to buy electronic equipment and keep up to date with the latest technology. Laptops, tablets, phones and other products are constantly evolving, and it takes time for new products to drop in price. This is where wholesale suppliers come in. They can provide items at a much lower cost, and retailers can take advantage of bulk ordering. This means products are more affordable for the customer, but the retailer enjoys a satisfactory profit. But it's not just about price. Wholesalers can offer a wider range of products within certain desirable brands. Potential customers will look elsewhere if there isn't a lot of choice, especially on a big-ticket item. Many are loyal to a particular brand and want to see their full range.
Kitchen Cabinets
If you're on a budget, skip the unnecessary things and concentrate on convenience. Deep drawers for storage, soap holders and a lazy Susan are nice, convenient accessories that save you some effort. Although glazing may look attractive, it skyrockets the price by 10 to 20 percent. Consider labour when estimating your budget. Kitchen cabinets will cost more than anticipated due to installation. When buying kitchen cabinets, stick to your preferences. A survey carried out by the Consumer Reports National Research Center (www.consumerreports.org) shows that buyers who made their decision solely on the recommendation of an architect or designer encountered twice as many problems as those who trusted their taste. Still, having a designer's opinion helps a lot to match your taste with your space.
Food Wholesalers
Food is increasingly subject to the vagaries of the economy. Again, buying in bulk from food wholesalers means that retailers don't have to compromise on quality, and they can keep their customers happy on price, too. Often, a wholesaler will offer rewards to their loyal retailers. Buying in bulk obviously results in fewer orders, so any shipping costs are minimized. Certain wholesalers offer specialist categories, such as vegetarian, vegan, organic, fair-trade and gluten-free.
Discount Metals
Steel is simply iron that contains between .02 and 1.7% carbon. Steel is not very corrosion resistant, but it is typically cheap and easy to paint, which makes it a popular choice. You can find cheap steel at local suppliers and scrap yards that sort and organize the steel. For just a bit more, you can buy metal from the ''drop bins'' at welding shops. However, the option that tops all these for purchasing discount metals is online retailers. Online retailers will have a wide selection of metals to choose from in various shapes and sizes.
When purchasing wholesale supplies, remember to compare prices. You've struck a gold mine if you find a site that has many discounts. Don't go for the first online retailer you see. Shop around and you'll be surprised at how many deals you find. Checking a website's legitimacy will weed out the scams. If you see https: in the address bar, you will know the website is secure. Also, add up your expenses and figure out a budget. Try to avoid charging the items to your credit card in the hsope that your business will make enough to pay it off. Happy shopping!