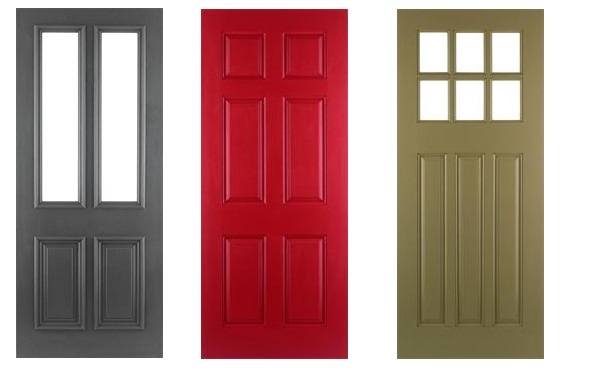 For something seemingly so straight (you hope, anyway – otherwise it's time to get the spirit measure out), doors have played a key role in shaping the British sense of humour. How so? Well, arguably the most popular form of joke in these Isles is based around them, we're talking, of course, about the 'Knock, Knock' joke. But there are other funny, peculiar or little known facts about doors…
Here's our Top 10:
1. The earliest records of doors are those represented in the paintings on Egyptian tombs.
2. As it is a part of your home that's touched multiple times by many different people, a door handle can be a focal point for germs. One online study claims that the surface of a copper door handle can contain 95 less bugs than others – worth remembering the next time you're looking to replace them.
3. Doors nowadays come in a wide range of colours to cater for personal taste as opposed to sending out a political or religious message, as was the case in the past. In Philadelphia, for example, many church doors are painted red to symbolise Passover.
4. We've all heard about French doors but what about the Dutch? The Dutch door or stable door is divided in half horizontally. Originally this was to allow horses to be fed whilst preventing them from escaping, but the theme has since been adapted for household use.
5. Modern day doors have some great ornamental features. If interior design is your thing then shop around and see what you can find. For modern contemporary designs try somewhere like http://www.todd-doors.co.uk or www.soundcraft-doors.co.uk to find doors in a range of different types of wood and styles. For something really off the wall you could even try second hand shops and boutique furniture shops however be prepared for the fact that you may not be able to get a matching set or you may have to get the doors resized. It really depends on the room in which the door will go and making sure the door is fit for purpose, but you'll find that nowadays aesthetics can be just as important as practicality. The industry has certainly come a long way since Roman Times when it was common to put an image of a phallus over the front door for wealth, fertility and wellbeing.
6. There are loads of great accessories out there to help you 'dress' front doors such as funky number and name plates. According to a study by mortgage lenders, Halifax, The Cottage is the most popular house name in the UK.
7. Bingo has long used door terminology in its rhyming slang. 'Key to the Door' represents the coming of age, traditionally 21, while 'Knock at the Door' is 24.
8. In Feng Shui, as the highest single digit number 9 represents accomplishment and attainment.
9. On average people spend up to nine minutes a day looking for misplaced household items such as their house door keys, according to a survey in the Mail Online.
10. Some of the best quality doors are made out of oak. The oak leaf is a symbol of high ranking in the US Forces too. A gold leaf, for example, is used to signify the Lt. Commander or Major. Lt Colonel.