Many of us spend anywhere from 40-60 hours a week at work, sometimes even more. If that workplace is an office where you're sitting all day, you could be suffering from a number of things that can be easily solved by a better desk chair. It makes sense that such a thing would be overlooked. Finances can make it difficult to upgrade your desk chair or to ask the office that you work for to do so. You may hear the same things from your peers and believe that speaking up about your desk chair makes you a trouble maker. The fact is that your desk chair matters more than you may realize and having a good one is not something that you should let finances or conformity get in the way of, especially if issues with the wrong one are already appearing.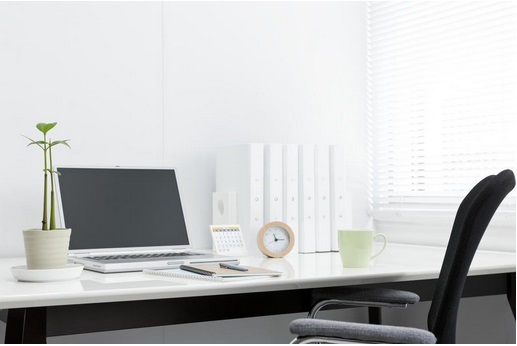 How Are You Feeling?
When you stand up at the end of the day, how do you feel? Pay some extra attention to your back, shoulders, neck, legs, and abdominal area. All of these parts can be affected by sitting in the wrong chair all day. It can cause pain, numbness, a tingly feeling, fatigue, or an overall bad feeling across the board. You can feel good again! You can leave work at the end of the day, no matter how long of a day it was, and feel fresh and wonderful…all with an ergonomic chair. That's how much it matters. These days, ergonomic has emerged as the buzzword for offices across the world, as it not only increases productivity but also ensures that your employees are not subjected to spinal problems arising out of sitting on a chair which doesn't ensure adequate support. There are tons of online resources like Vast Market which have chairs that are not only ergonomic in nature, but cost-effective at the same time; a chair which meets both your budgetary requirements as well as those of your employees is a good bargain isn't it?
Love Your Space
You may scoff at your neighbor's cute kitty posters or claim that you only keep a snack drawer because you don't want to spend money at the vending machine, but the truth is that the space that you occupy at work is your home away from home. There's no need not to embrace that truth because, when you do, it will motivate you to make your space somewhere that you love. Why shouldn't you love going to work? Even if you didn't land your dream job, you should still love your space. After all, you do spend a good part of your day there.
Start with an ergonomic chair. This seems like an unnecessary expense on your part if your office won't pay for it. However, the links between back pain, depression, and sitting in the wrong chair all day are astronomical. A better chair will make you feel better physically and mentally.
Personalize your space. If it's allowed, put up some photos of places that make you feel good. This could mean family members' homes, your own backyard, a favorite vacation spot, or somewhere you've always wanted to visit. The visuals can make you feel good about sitting at your desk all day and could even end up being inspirational.
Get organized! No matter how much you think that "organized chaos" will work for you, it won't. Your home office is one thing, but your place at work will feel a lot better for you if it is kept relatively clean and organized. Your office neighbors will thank you, too.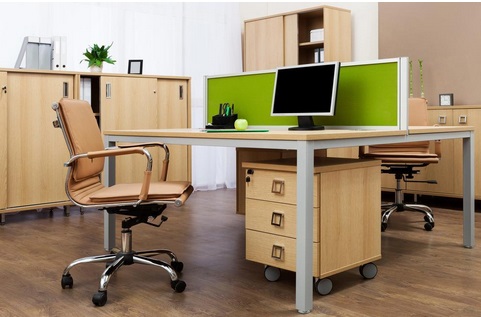 "I Already Have a Comfortable Chair"
A lot of people truly believe that the leather chair that they found online for half the price of the one in the office store is total and complete comfort for them. You could be one of these people as well. While there's nothing wrong with discount, a chair that you spend many hours a day in needs to be more than comfortable. An ergonomic chair is one that helps you keep a good posture, supports your lower back, and ensures that there is less stress on your spine. So, what makes a good ergonomic chair?
Your posture when you sit in it. The seat back should promote proper posture so that there is the least amount of stress on your spine.
Height, width, and depth. These may seem more like things that you would consider when looking for the right desk and not a desk chair, but they're important. You need your chair to be easily adjustable so that you're sitting at a height that won't keep you stooped over the desk all day. The width and depth of the chair matter for a similar reason. You want to be able to sit back in your chair, with good support on your lower back and good posture, and still be able to reach the keyboard and other desk essentials without constantly leaning forward.
Lumbar support and what it's all made out of. The curve in your lower back is the lumbar spine and it needs support when you're sitting in a chair all day. That's one reason why you don't want to sit in a hard chair all day. Adequate padding is important when considering lumbar support as well as comfort for the rest of your back. Ensure that the material on the chair that you purchase is breathable. Leather might look nice, but it's not for everyone.