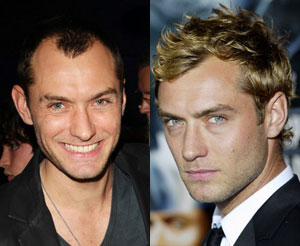 Hair transplant is now one of the most widely sought after cosmetic procedures by men and women alike. Especially men suffering from hair loss see hair transplant as the only logical solution for their trouble and they rightly do so. Hair transplant procedure helps men get their hair back permanently. Hair transplant gives men their self confidence back as well. That is why millions of men around the world are going ahead with hair transplantation.
How Is Hair Transplant Performed?
Hair transplant consists of extracting individual hair follicles from the donor site and transplanting these follicles into balding areas of the head. The donor site is the back of the head because follicles on the donor area are not subjected to hair loss. There is a pattern to male pattern baldness and the pattern indicates that the back of the head and the sides retain hair as they are genetically resistant to balding.
Hair transplant procedure is performed under local anaesthesia and takes up to eight hours. Minimally invasive FUE technique is used; that's why, there is no scarring after the procedure and the results are natural. It usually takes four to six months until transplanted hair starts to grow following the procedure. It will take up to a year to see the final results of the procedure.
Hair Transplant in Turkey with Longevita
With the aim of pleasing those who suffer from hair loss but cannot afford the hair transplant procedure, Longevita offers low cost and top quality hair transplant in Turkey. Longevita's portfolio includes leading ISHRS member hair transplant surgeons and hair transplant cost in Turkey at Longevita clinics starts from £ 1,450. Longevita surgeons are dedicated to achieving the best results for hair transplant patients; that is why, highest hair density is offered for the patients by extracting the maximum grafts on their scalp.
Longevita's hair transplant packages in Turkey include PRP therapy in order to stimulate hair growth and promote faster healing. Besides PRP therapy, hair transplant packages include return flights, accommodation, private transfers and patient host.
Two nights of hotel accommodation is arranged by Longevita for hair transplant in Turkey. The first day, examination and the procedure take place and on the second day, the surgeon performs the check up on patient. That is why, it may be possible to travel and undergo hair transplant in Turkey at the weekend.
For more information about getting a hair transplant in Turkey, contact Longevita at info@longevita.co.uk
This post appeared first on MyFashionLife.com