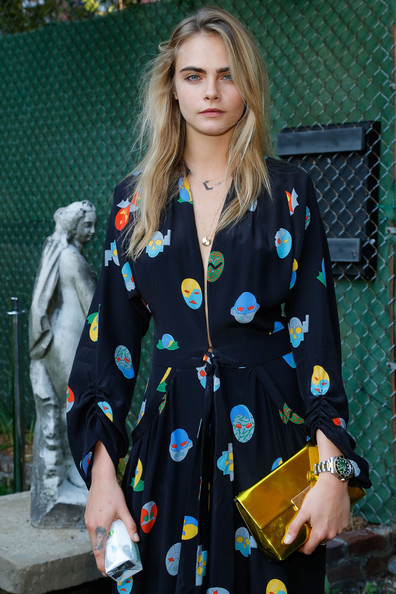 No, Cara Delevingne isn't pregnant with a little girl – at least, we don't think so – but the model has opened up about how she would feel if her daughter of the future wanted to follow in her mother's footsteps…
"I'd say no, if that's all she aspired to," she told The Guardian in a brutally honest interview. "You know, I get a lot of girls who say, 'I just want to be a model so badly.' And I think: You can do better than that.
"I mean, look, I do love it. I'm not saying anything bad about it, I just think you can do a lot more. I was incredibly lucky to do as well as I've done. It's not easy, there are so many models who go through so much shit, and it's just, if you have a brain, which everyone does, use it and try and do something else."
Maybe this is why she wants to branch out from modelling, and has also taken up acting and designing. Do you think Cara D has a point or do you think she is being a tad hypocritical?
[Elle]
This post appeared first on MyFashionLife.com