As we shed a tear or two (or even 10) at the thought of having to wait a year for the next instalment of Game of Thrones, lets reflect on the second most important part of the show aside from the sad death of our beloved Prince Oberyn – the fashion of course!
Naturally being the fashion addicts that we are, we've been in absolute heaven when watching Game of Thrones so when we were challenged by Mecca Bingo to narrow down our favourite fashionistas on the show to just 5, we were eager to accept the challenge.
We admit, it was rough but we managed to do it. Here's our round up of our 5 Game of Thrones (season 4) style icons ….in no particular order…
Margery Tyrell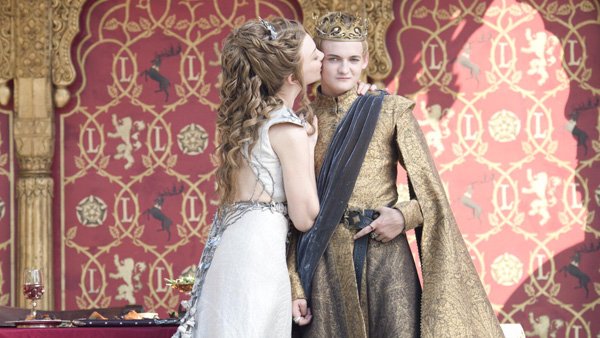 Not shy of showing a bit of skin Margery's dresses are the most fashion forward on the show by far. Margery has the confidence to pull off every single one of her outfits. Her best dress? Her wedding dress of course. Perfection.
Cersei Lannister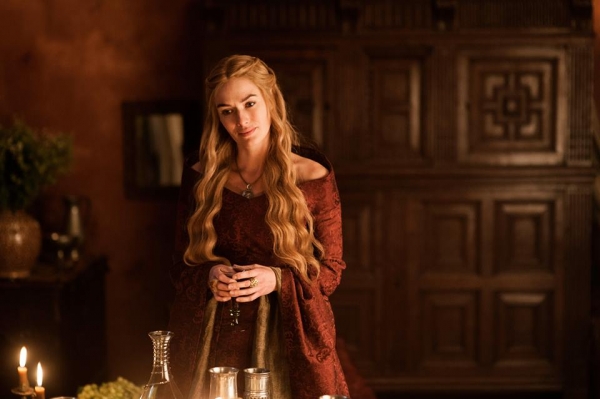 As much as we really can't stand Cersei and her scheming, we do love her sense of style. Naturally Cersei always opts for regal dresses and darker colours and she always looks divine in red.
Sansa Stark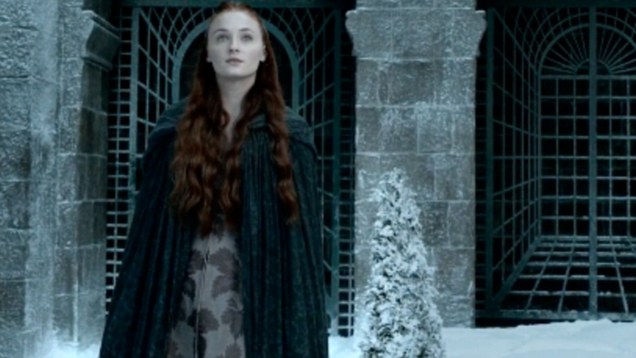 This season saw Sansa grow in confidence and in turn so did her sense of style. Her dresses were more elegant and rich in colour. We adored her printed dresses. By season five Sansa might even give Cersei a run for her money in the style stakes…
Daenerys Targaryen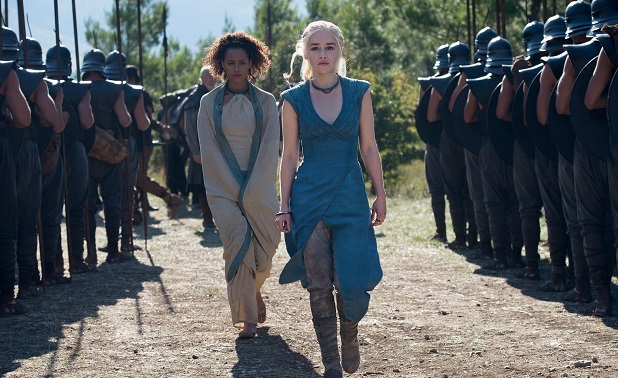 Our Khaleesi started to have a bit of a rough ride towards the end of season four but not once did her style falter. Opting for a fierce trouser suit when commanding armies and the most beautiful gowns when meeting with her subjects the mother of dragons always made sure she dressed for the occasion.
Ellaria Sand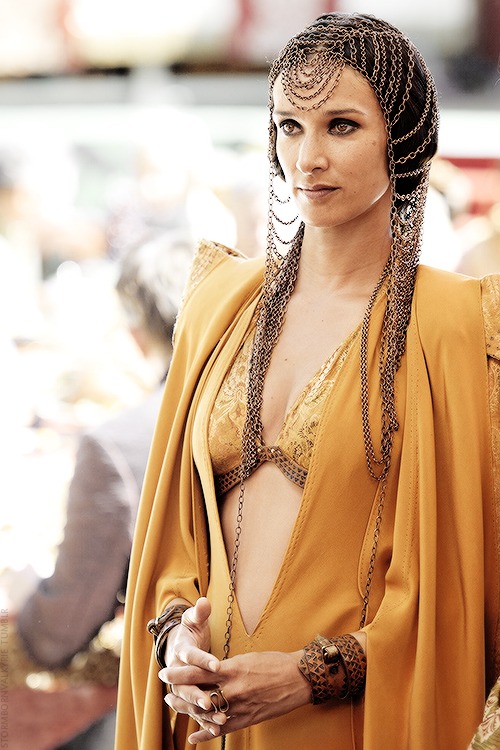 While we didn't see much of Ellaria and it's unlikely we will again…every time we did see her, she looked exquisite. We loved her head wear at Joffery and Margery's wedding and her rich yellow gowns! We will miss her….
And so wait for season 5….