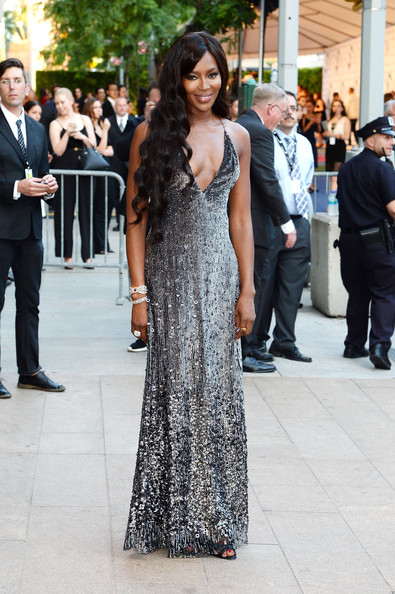 All of the world's top models from Alessandra Ambrosio to Kate Moss have put their name to a clothing collection or two, so could it now be the turn of the one and only Naomi Campbell? If we are to believe the rumours currently doing the rounds, the answer is a big fat yes!
"I've been approached by a few brands to design a line for them," Naomi said. "It's something that interests me and I'm in negotiations."
That's as much confirmation as we're going to get at the moment, but it's better than nothing, and definitely gives us something to cling onto.
Now the real detective work begins. Who do we think Naomi has been in talks with? Will she go super affordable or will we have to save up to own something she has designed? If we are to take what she said at the Vogue Festival literally, we think it will certainly be accessible to a lot of us…
"Now I've grown up a bit more I will design not just for women of colour, but for all," she said. "I see there's lots of things that are not there that I feel that I'd like to have, and so I'd like to share it with everybody."
Do you think that answers our questions? Only time will tell!
This post appeared first on MyFashionLife.com