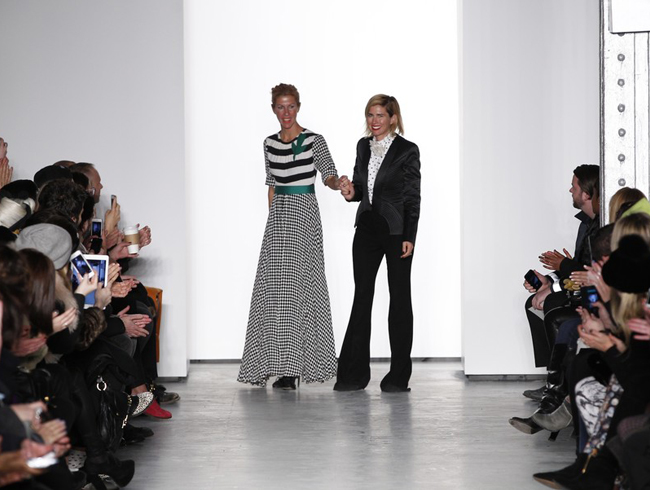 After 15 years at the helm of the Australian label they founded together, Sass and Bide's Heidi Middleton and Sarah-Jane Clarke will be moving onto pastures new.
"Both Heidi and Sarah-Jane have been slowly transitioning out of the business, and it has now reached a point where both girls feel confident that the business will go on to grow and thrive without their day-to-day involvement," reads a statement from the brand.
"The girls leave behind a rich legacy of creating a brand that is built on spirit and heart, qualities that are deeply etched in the collections, the communications and its people. Those qualities will continue to define and drive the brand for years to come."
We certainly agree with that – especially as we have seen some of the collections ourselves during London Fashion Week, before the brand headed to the Big Apple for New York Fashion Week. The ladies leave the label in good hands though, as former Victoria Beckham and Mulberry design consultant Antony Cuthbertson will be leading the creative team, with art direction from Ronnie O'Hare.
We look forward to seeing what the label's new collection is like, as well as what Heidi and Sarah-Jane will be getting up to. Watch this space!
This post appeared first on MyFashionLife.com