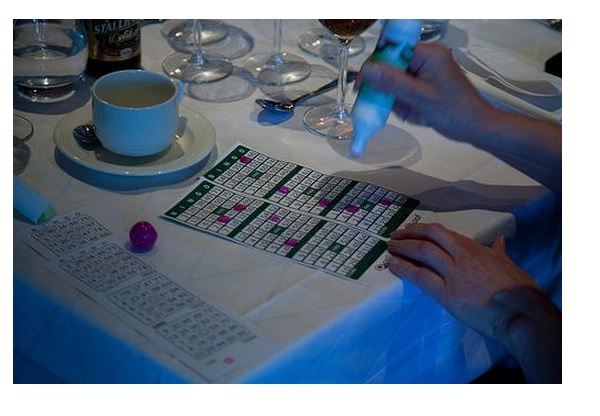 Bingo is a game that is a part of our history and our culture and has been – in its current form – for nearly 100 years. If you've never tried it, you'll at least have heard of it, and know other people who play bingo.
Bingo's a game of chance that comes in four main varieties.
In the US, it's mainly 75 ball bingo that's played. The card is a 5×5 grid with each of the letters B-I-N-G-O marked on each column. Players aim to mark off the numbers as they are called to form a specific pattern on their bingo card. The pattern is shown at the beginning of the game and it's a race to see who gets there first.
In Australia and the UK, as well as South America and some European countries, a 9×3 card is used for 90-ball bingo. Each card has five numbers marked on each line and the game objective is to be the first to mark off one line, two lines and then a full house. To complete a line, you need to mark off all the numbers (five) in one horizontal line on your card, for two lines, you mark off five numbers on two lines (ie. a total of 10) and for a full house, you mark off all 15 numbers on your card.
Speed bingo is another bingo version, played with 30 balls and using a 3×3 card which has nine numbers for a player to match with the number calls.
Then there's 80 ball bingo; a hybrid between the 75 and 90 ball bingo games. With a 4×4 grid and 16 numbers to mark, there are a few different ways to win playing 80 ball bingo but it's either pattern-related or down to line accumulation.
So, it's really down to chance on all the bingo versions whether you win or lose and that's part of its appeal. Another attraction is that it's a game that offers cash prizes – some of them are astonishing amounts, especially if you play bingo online.
But for many players, the social side of the game is what's most appealing. If you play at a bingo hall it's in the company of others, and you get to meet people during the breaks, although talking during the game is a definite no-no as people have to be able to hear the number calls! And when you play online you can meet other people and chat whilst playing bingo because each bingo site hosts bingo chat rooms, where people message other players in the bingo rooms, and the software marks your matching numbers for you. Many people arrange to play online bingo with friends they already know, by choosing to login to the same site and the same games so they can 'virtually meet' in the chat rooms or you can play alone and meet new people. Bingo's always been a game that draws communities together, and that's still the case even though the majority of people now play online.
With the ease and popularity of playing bingo online you'd think that traditional bingo halls would be closing down, but in fact there's a new generation of players who now sometimes incorporate a few rounds of bingo in a night out. You can meet at the bingo hall, play a few games and have a couple of drinks there before going on elsewhere, or make a whole night of it. As for what to wear, it really doesn't matter. You see all types of outfits at a bingo hall – from a group of girls dressed up for a hen night, through to people who've come straight from work in the clothes they wore to the office. You'll also see the people dressed up ready for a night out on the town too.
Alternatively, bingo can provide a focal point for a girly night in, too, as everyone can bring their mobile or tablet and login to the same bingo site so that you can all play the same bingos as a group. You can even have a bingo PJ party if that's what you want to do!
Bingo's a game that embraces all ages, all walks of life and that's what makes it so universally popular.
[Image]