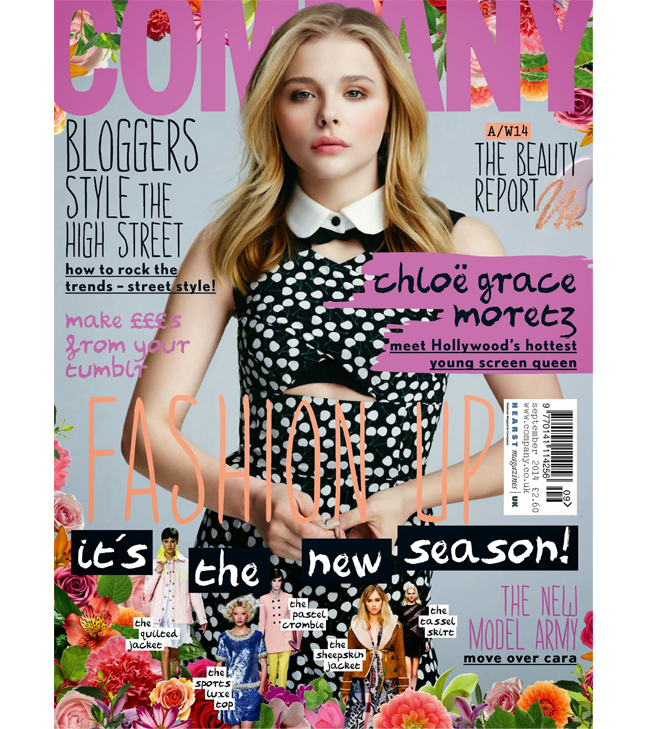 It's a sad day for print, as it's just been announced that Company magazine will no longer exist in print form, and will be digital only from next month.
The October issue of the fashion, beauty and celebrity mag – which is yet to be released – will be the last one, so make sure you head to the newsagent to pick up your copy for a little keepsake.
"Company magazine has earned a loyal following since its original launch in 1978 and I'd like to thank the hard-working editorial team, led by editor-in-chief Victoria White, for their continued dedication and passion as we take the brand into this next phase," said Anna Jones, Hearst Magazines UK chief executive.
And speaking of Victoria White, she issued a sad but upbeat message on the website…
Dear Company fans.

Today we announced that the October issue of Company will be the last print issue.

Sad times as we know you loved our matt paper, crazy fonts and creative fashion coming at you from every page. But the good news is that the website www.company.co.uk will carry on and keep the spirit of Company alive online. And of course we'll be on Twitter, Facebook, YouTube, Pinterest – and the next social phenomena we don't even know about yet.

We have truly valued every tweet, email and comment we've received from you all over the last three years – Company readers are the funniest, most creative, coolest girls in the UK.

Thanks for all your incredible enthusiasm for our mag. And see you on Company.co.uk !
Nicely said! It's not yet known whether some jobs will be lost as a result, but we have every faith that Company will pour its heart and soul into the digital side. We expect lots more fun features and celebrity interviews on the website for many more years to come.
Are you sad to see the end of another magazine?
This post appeared first on MyFashionLife.com