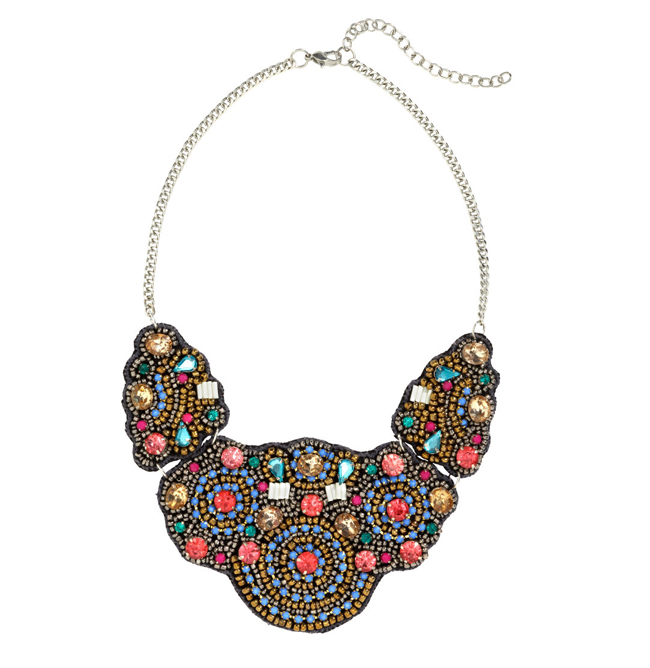 It looks like the statement necklace is here to stay – and it's a good job too as we seem to have fallen in love with its over-the-top, exaggerated charm. And this H&M short beaded necklace with stunning embroidery and sparkly stones is one of our favourite affordable options out there right now. Not that anyone would believe you if you told them it cost you less than £20…
How to wear your statement necklace? It might be easier and less time consuming to tell you how NOT to wear it as it can be worn with pretty much anything for almost every occasion you can possibly think of.
Tuck it underneath your shirt or blouse collar for that effortlessly chic office look, or make the jewel tones stand out by teaming it with a plain coloured outfit. Or go absolutely crazy with print, colour and texture and add this H&M short beaded necklace to an already bold and attention-grabbing outfit – there's no such thing as "too much".
It really is the statement cherry on top!
H&M short beaded necklace, £17.99
This post appeared first on MyFashionLife.com