The meaning of turquoise is open communication and clarity of thought. It controls and heals emotions creating emotional balance and stability. Radiating calm and tranquillity of blue and balance, growth of green with the uplifting of yellow, turquoise is huge this season.
Turquoise has strong powers of observation, so if you want to turn heads next time you are wearing a swimsuit… Definitely, this is the colour. It heightens levels of creativity and sensitivity.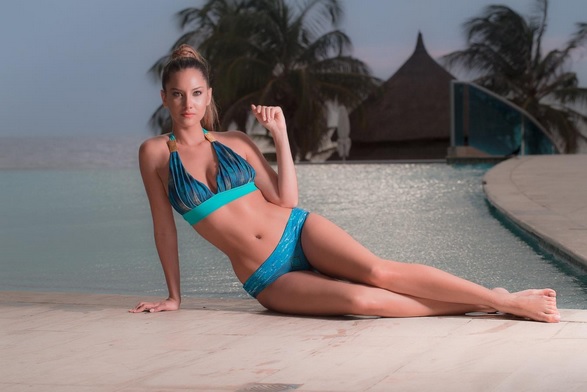 In the Orient, a Turquoise ring was worn as a protector against all things evil. The proverb states: "Given by a loving hand it brings with it happiness and good fortune." However, the ring emitted protective energy only if the stone was given by a friend. It was believed to restore clear vision to the mind when the thinking became muddled and thus ensured good fortune.
Turquoise is a most effective healer. It benefits by balancing and inducing a sense of serenity and peace. Wearing this colour helps restore depleted vitality. Helps promote self-realization and aids in problem solving.
It is the colour of the season!

It works beautifully with almost any colour. It off sets creams and whites but complements burgundy and reds. I think it is a colour that could go with anything as long as you pick the accents carefully.  This colour works with any complexion and it is a fashion essential.  It is a dramatic color that is so flattering to your skin. A turquoise swimsuit is simply distinction.
In ancient Mexico this colour was reserved only for Gods, so take your pick on a turquoise bathing suit and show off just like a GODDESS will do. Add some colour to your life and get on a splash of new swimwear this upcoming season only with Turquoise. Make waves wearing this colour.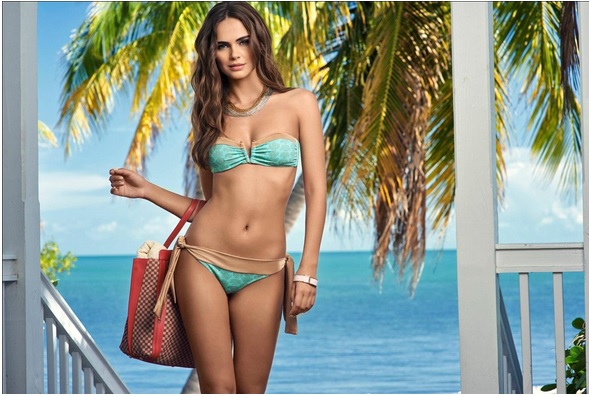 There are 3 ways to wear it:
Whether you are a brunette, blonde or redhead this color works magically on your skin. Wear it with SPUNK.
Compliments so well, its hard to know the exact shade of blue, so wear it with PASSION.
Turquoise is bolder and flashy, so wear it with ELEGANCE.

Get inspired and wear this Caribbean blue colour in an elegant bikini. There are certain colours that withstand a season, but this beautiful blue-ish green colour is perfect yesterday, today and tomorrow. Don't wait and make sure you wear Turquoise next season, the colour of beauty.
This post appeared first on MyFashionLife.com