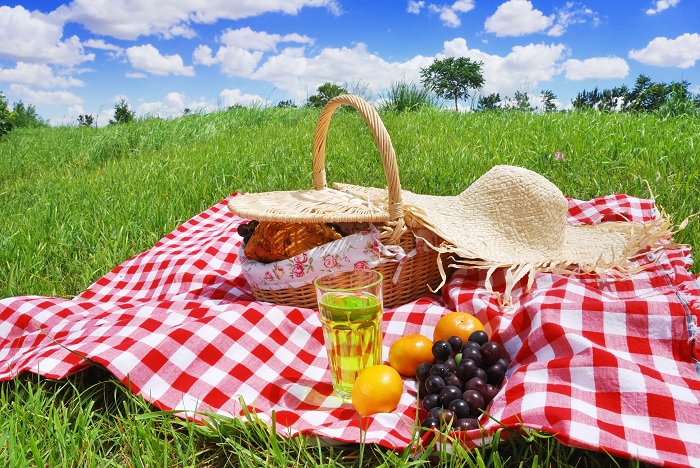 We know we have quite a few students that read MFL and we also know it must be tough finding things to do during the summer that won't break the bank. With saving for a wardrobe update for the new term, there's hardly much cash left to do much during the summer. And while your college student discount comes in handy with your shopping purchases, there's still all those text books to worry about right? That's where we come in. Firstly, we've found a very useful site called Promopro.com, to help with your money woes. With student coupons available for many of the top stores, you're guaranteed to find a ton of great bargains. Secondly, when it comes to fun activities, you'd be surprised how many things you can do for free or for very little money at all…
1. Picnic. Call up a couple of your closest friends and take a trip to your nearest park for some fun in the sun. Avoid the temptation of buying pre-packaged treats and make everything from scratch. It doesn't have to be too complicated. There are some great easy to make picnic recipes over at BBC Good Food.
2. Visit museums. Free and educational, museums are a great way to spend the day. The British Museum, Natural History Museum and the Victoria & Albert Museum are among our favourites.
3. Art Exhibitions. Prefer something more on the creative side? Find an art exhibition near you or check out the summer exhibition at the Royal Academy of Arts. Running right through to the end of August, the exhibition showcases the works of both world-renowned and emerging artists.
4. Road trips. Always fun and budget friendly, road trips are ideal for a laugh. Throw on your favourite summer tunes, stock up on snacks and you're guaranteed a ton of laughs.
5. Bike rides. Take full advantage of the amazing weather and go on a bike ride around the city. Not only a great way to get some exercise but it's also a brilliant chance see the city at your own pace. Stop and take pictures, grab some lunch and take in all the sights the city has to offer.
6. Have a BBQ. We do love a good barbecue. Great conversation and an afternoon filled with eating and drinking, what more can one ask for?
7. Swimming. When the sun is blazing hot and you can't seem to cool down, a long swim always does the trick! You'll feel absolutely amazing afterwards.
8. Take up a hobby. Photography is a useful hobby to pick up and get your creative juices flowing. With smart phones taking some amazing pictures, and the many filters and apps on hand, you'll have just as much fun editing as you will taking the pictures.
9. Volunteer. There's nothing as rewarding as volunteering. Find a cause close to your heart and your nearest charity and sign up to lend a hand over the summer. It's also a great way to meet new people too.
10. Learn a new language. Have you been toying with the idea of going to Paris, Spain or Italy even? Why not use the summer to learn a language. It'll come in very handy on your travels and there's no harm in
This post appeared first on MyFashionLife.com