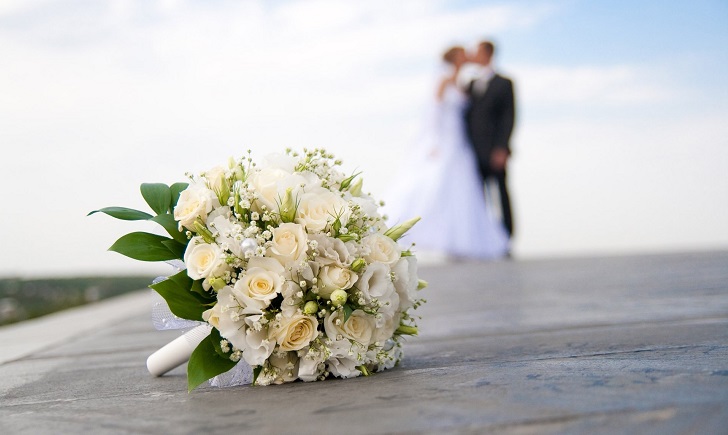 What other day of your life will warrant so much planning?  So, why not get some help from professionals, those who have experienced scores of wedding days, not their own but helping others with their special day.  Below, get priceless wedding day advice from several planners, which will have you thanking your lucky stars.
Not All People Get a Date
Of course, you want others to enjoy your wedding day almost as much as you, so you group family members at the same table and allow friends to invite dates so they don't feel awkward.  However, the cost per plate will be high enough to consider putting a limit on how many people are allowed to bring a date.  Furthermore, make it well known on invitations that it does not say "plus one."  It may seem a little cold-hearted, but you're being practical-minded, putting a limit on how many people can attend, especially those who are not immediate friends or family members.
DIY May Not Be Worth the Savings
Sure, you'll be tempted to save money on a few projects.  For example, maybe your aunt has experience handling a camera, so rather than a professional wedding photographer taking the photos, you bestow the assignment upon a trusted family member.  Yet, when it turns out your aunt pales in comparison to a trained professional, will shoddy photos be worth the savings?  Your wedding day comes once (you hope), so don't settle.  Yes, professional services are expensive but you can't put a price on happiness.
Keep Your Documents Organized
Your grandmother had to write notes on pieces of paper while keeping track of the names, contacts, and contracts of necessary vendors.  In the digital age, you can keep all notes, numbers, expense sheets, and other necessary information in one place.  Use Google Docs to keep documents organized, and best of all, it's a free service!
Save the Date from Added Stress
Of course, your wedding is a monumentally important event, but realize it's most important to you.  That means most won't care about what kinds of flowers comprise the centerpieces, if they even take notice at all.  It's not that they don't want your wedding to be perfect or value your happiness; it's just that they'll be too busy dancing, drinking, and conversating to deconstruct every last detail.  If the majority of attendants aren't going to nitpick, you shouldn't either.  Save yourself from added stress and don't forget to ask, "Who cares?" when it comes to making minor decisions.
Remember to Ask for Help
You don't want to inundate friends and close family members by asking for a ton of favors, yet take the time to prioritize and remember to ask for help when it's needed.  Aside from the best man and the maid of honour, a host of other wedding party members can pitch in as well as those not immediately in the actual ceremony.  The sentiment applies to vendors as well.  Get a clear understanding of what you can expect from them when agreeing to hire them.
Do Your Homework
As if you're not busy planning the most important day of your life. In order to ensure things go smoothly for attendants, research the weekend.  For example, if you're having the wedding downtown, see if any conferences, concerts, sporting events, or other gatherings may create added traffic, make it difficult to book hotel rooms, etc.  Some things, like weather, you can't avoid or predict, but you can make traveling and visiting go smoother for attendants, especially out-of-towners.
Charge with a Card That Pays Back
As mentioned, your wedding day will be somewhat of a blow to your wallet, but you can get more bang for your buck when using a credit card that offers a rewards program.  Also, consider buying plane tickets for family members and friends, and let them pay you in cash.  Alternatively, inquire about all-inclusive deals provided by venues; you may be able to get a great price by using a recommended baker, caterer, florist, etc.
Decide Whether to Have Children
No, not your own children, but you should decide on whether children are invited to your wedding or not.  While it may seem "mean" to some, it's very practical and usually a relief to parents to leave children out of it.  Teenagers and young adults are exceptions, yet by and large, young children create more of a nuisance for workers and attending parents than add to the ambiance of the ceremony and subsequent reception.  However, you may love to be in the company of children regardless of the feelings of others.  So, it's your call, but make it one way or the other.
James Bennett is a Newcastle wedding photographer in Hunter Valley and Sydney to some of the region's most discerning brides and grooms. "My standards are high, my commitment is strong and for me, photography is a way of life. I do this week in and week out for couples around the world because I truly love it a lot. There are few moments in my days which are not spent looking at, talking about, researching or photographing weddings. I feed my passion hard, because I want to stay inspired. I know that if I'm at the top of my game, each and every wedding I photograph will be the best it could possibly be. I understand your wedding day is one of life's really big moments and whether you require a Newcastle wedding photographer or a wedding photographer in the Hunter Valley, Sydney or beyond, I would love to be there for you. I personally shoot every wedding I book capturing your day just the way it was just the way you want to remember it."
This post appeared first on MyFashionLife.com