…it's a question we've never really thought about to be honest. Have you?
We shop when we need a quick pick me up, a wardrobe update, spotted our fave celeb in a cute item or when there's a special occasion, but paying attention to whom owns our favourite high street stores is something that's never occurred to us until we came across this brilliant infographic.
Created by My Voucher Codes the infographic gives an insight into whose pockets our money really goes to when we snap up that must-have top or budget-breaking bag and (even more interesting) how much they generate in sales per annum.
It seems Arcadia, Inditex, H&M, and Gap Inc are the big boys of the high street with H&M pulling in a cool £1.7 billion annually. Crazy right?
Other fun facts? Well, we had absolutely no idea that Anthropologie came under the Urban Outfitters umbrella or that BooHoo and Pretty Little Thing were both owned by Kamani. Check out the infographic below for more eye-opening discoveries…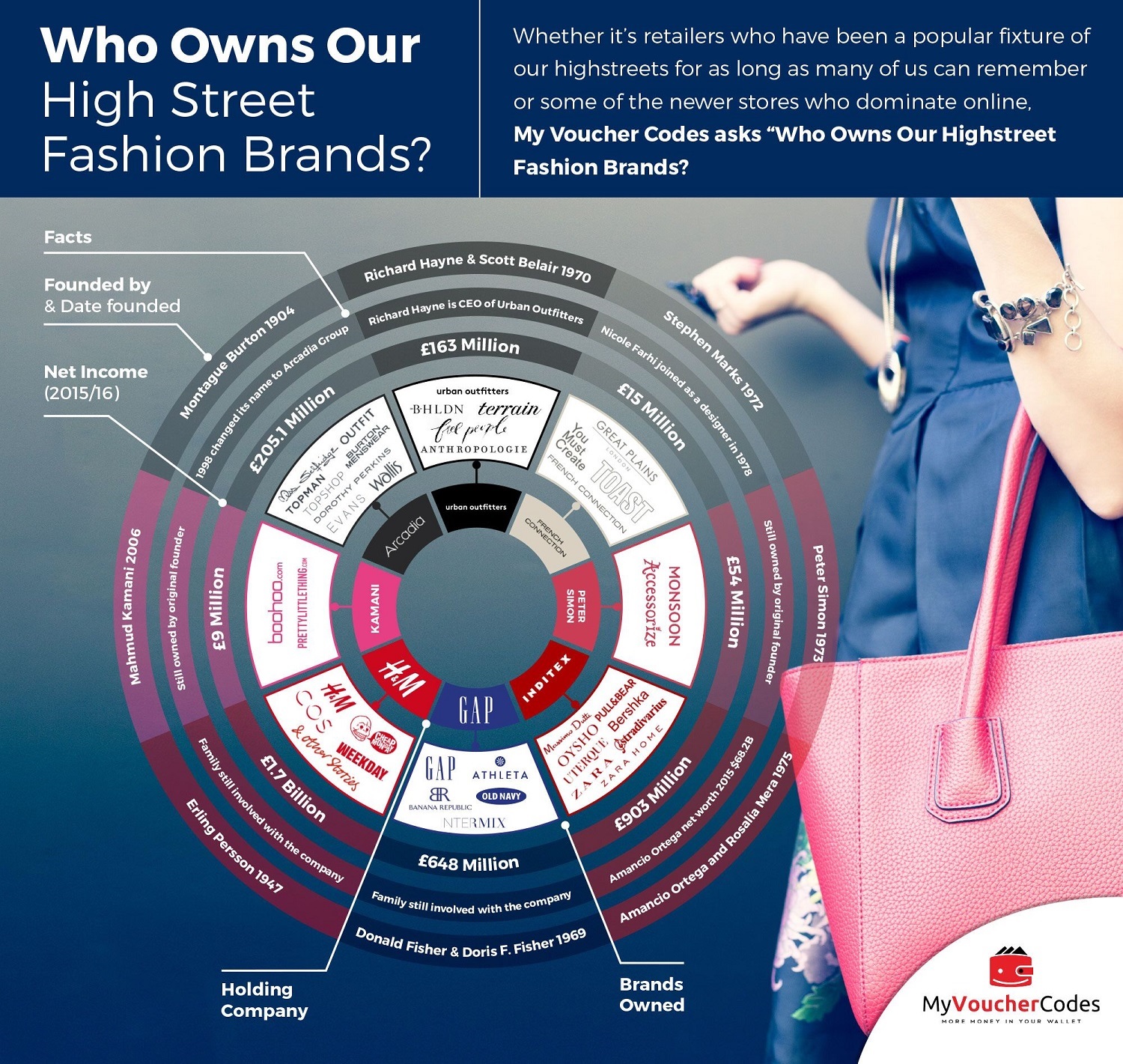 This post appeared first on MyFashionLife.com. We claim no credit for any images posted on this site unless otherwise noted. Images on this website are copyright to their respectful owners and credited to the original source where possible.