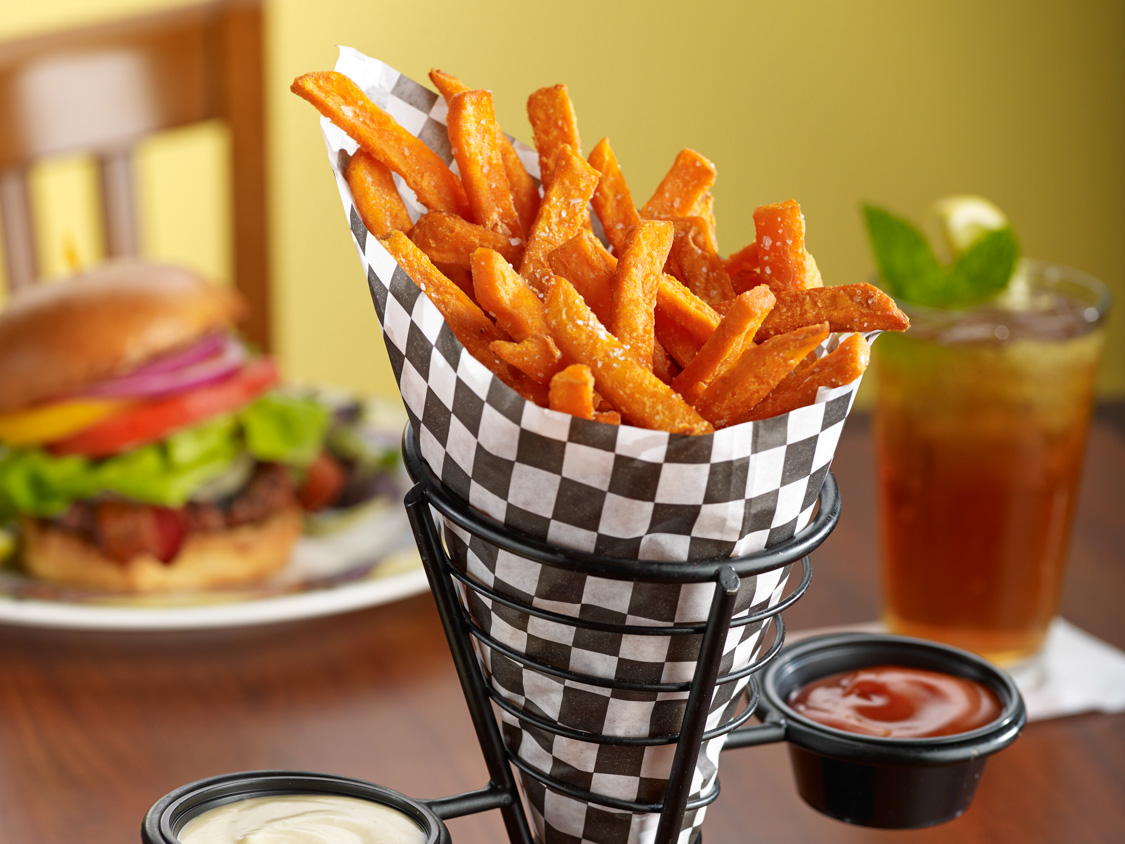 It's a well-known fact that fries are one of the best side dishes on this earth. It's rare to come across someone who actually doesn't like fries and if you do, it's likely they just haven't found the right dipping sauce yet. Now, the best thing about fries is that they're actually a very versatile food. This means you can disguise them with different flavours and eat them as many days in a row as you'd like. Today you might fancy some traditional Canadian poutine, and tomorrow some Italian-style truffle oil fries wrapped in dry-cured ham.

Here are some seriously gourmet ways to eat fries:
Poutine
There has been a massive hype around the humble Canadian delicacy, Poutine, recently. It seems that people from outside of Canada have finally caught on to how delicious gravy on fries can be. For this dish you need nothing more than some fries, some beef gravy (or onion gravy if you're a vegetarian) and some cheese curds. Heat some oil in a pan to around 175°C / 350°F and deep fry your fries for 2 – 3 minutes. Then simply pour gravy over each serving of fries and top with cheese curds for an authentic French-Canadian dish!
Prosciutto-Wrapped Truffle Fries
This magnificent creation features Italian dry-cured ham and a seriously rich aroma from the truffle oil. Once you've deep fried your fries and dried them off with some kitchen towel, pour them into a heatproof bowl and, while they're still hot, toss them with a healthy pinch of parsley (1tbsp) and truffle oil (1tbsp). Sprinkle some grated parmesan over the bowl and then add salt and pepper to taste.
Now you should already have some very swanky fries, but to finish off, spread out some slices of ham, gather up small bundles of fries and place them on the bottom half of each slice of prosciutto. All that's left to do is fold up the prosciutto to create the tastiest wraps around!
Sweet Potato Fries
Of course, there are still other horizons to explore. The ordinary potato is not the only one that can be made into delicious fries. Introducing the sweet potato, which is more colourful and has a slightly richer flavour than its savoury cousin.
All you need is one sweet potato per diner, a glug of olive oil, salt, pepper, and your choices of spices (cumin or cayenne pepper both work well). Simply peel the sweet potatoes, cut them into fries and toss them in a bag with the olive oil, spices and seasonings, then bake in the oven at 200ºC/400ºF for 15 minutes.
If you don't have the time or the patience to experiment with a potato you're not used to, McCain's sweet potato fries are the perfect low-maintenance alternative. You can make these fries extra fancy by drizzling some chilli oil and fresh chopped parsley over them at the end, and of course, pretending you made them from scratch.
Of course, these extravagant dishes, while delicious, shouldn't never put you off serving some good old plain fries with a little bit of salt and some vinegar.
[Image]
This post appeared first on MyFashionLife.com