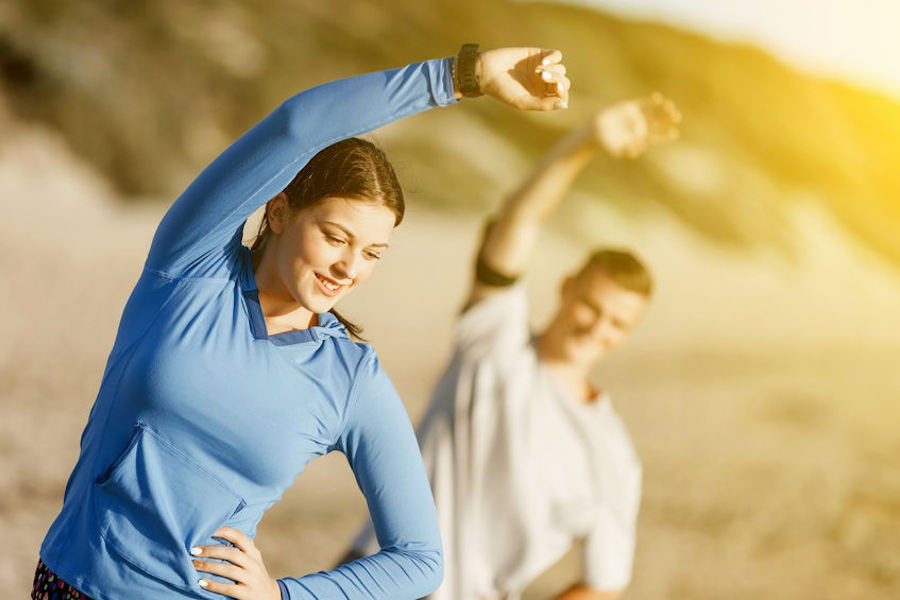 Are you wanting to get fit, but are having trouble finding the motivation to hit the gym? Working out doesn't have to feel like work! If a few solo visits to the gym each week are leaving you feeling bored or unmotivated, there's no need to feel discouraged. Consider pairing up with a friend and working out together.
One of the biggest benefits of working out with a partner is that it helps you stick to your routine. When you have someone who is counting on you to show up, you're much less likely to skip your workout. You'll be able to enjoy your workout together, and can even reach your fitness goals much more quickly. If your goals include weight loss, a dietary supplement such as Meratrim can provide additional support.
Are you ready to get started? Here are a few things to consider before you start a partner workout routine:
Select the right partner.
Before you take the leap and join a gym or sign up for a class together, make sure you have chosen a partner who is a good match for you and your goals. If your primary concern is having fun while you workout, you shouldn't buddy up with someone who wants to try a more extreme workout routine. Most important of all, choose someone you enjoy spending time with! When you enjoy, and look forward to, the time you spend with your workout partner, you'll be much more motivated to stick with it!
Make an equal commitment.
Like with any relationship, a one-sided commitment isn't enough to make things last! Both partners should be equally committed to working out. Make sure you are both in agreement about what type of workout you'd like to do, how often you want to work out, and how long you would like your workout sessions to last. You should also discuss what to do if one partner tries to back out. In this situation, knowing when to be gentle and when to use a tough-love approach instead can be key to a successful partnership.
Create a backup plan.
Once you and your partner have made an equal commitment, you should be set to begin your workout plan. However, there's nothing wrong with setting up a backup plan! Having a fallback plan will help you stay committed to your own fitness routine even when your partner has to miss a workout or decides they don't want to continue.
If you're looking for ways to stay motivated and still have fun, working out with a partner might just be the perfect solution for you! Just remember these simple tips when you're planning your partner workout, and you'll both be set for fitness success.
This post appeared first on MyFashionLife.com