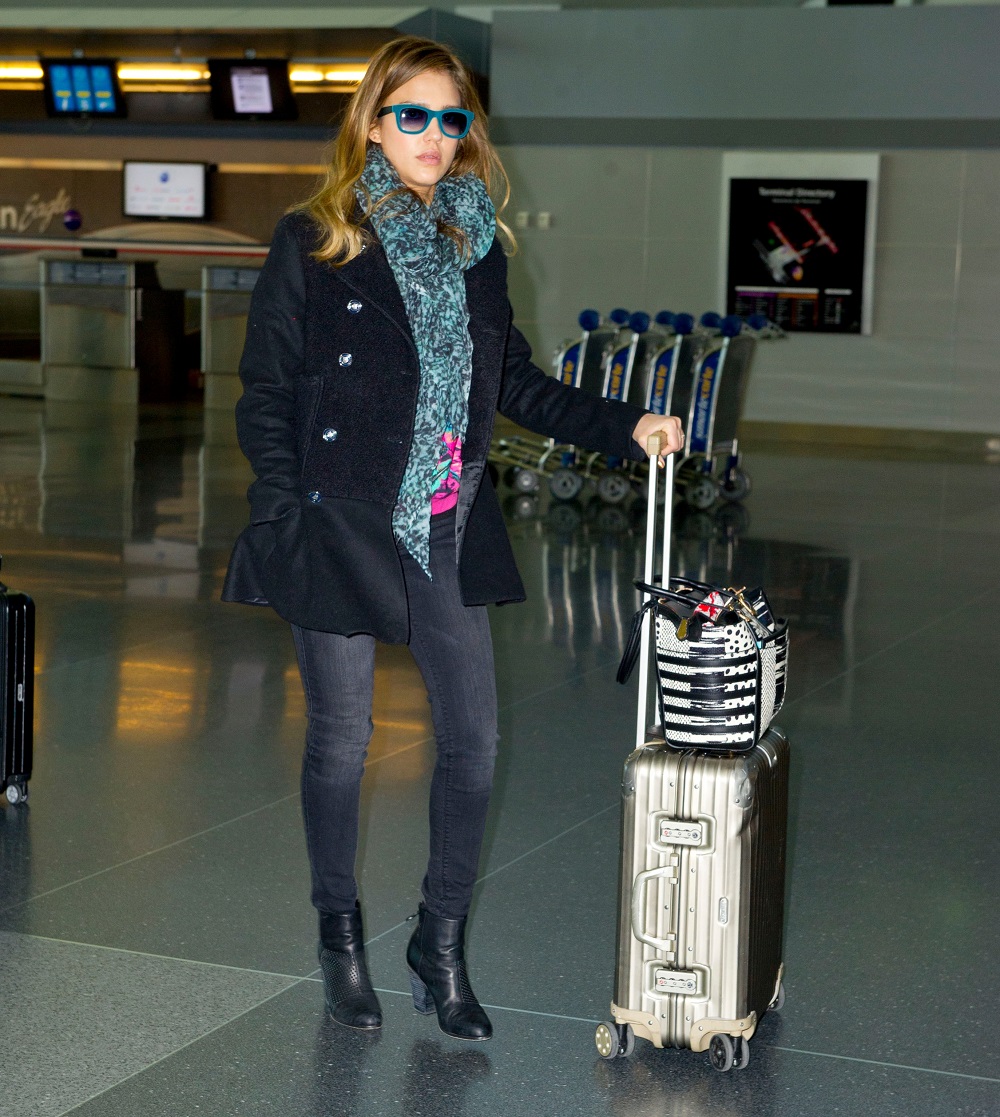 It can be tricky to know and master the ways to travel in a fashionable style. It can be difficult to know what to wear and what to pack even for the most experienced traveller. So, whether you are planning to travel for several weeks or for a weekend, it can be more difficult for you to pack your baggage for travelling in style if you are not well versed with the tricks. According to various people, the main thing to consider while travelling stylishly is to keep your wardrobe during journey simple and functional. Some tips are provided that can help you travel like a fashionable professional. 
1. Plan in advance
You should avoid throwing things in your travel bag or suitcase at the last moment. It can create much confusion later on. You can travel fashionably by planning and making list of your essentials in the travel wardrobe well in advance. You should research about your destination to know what type of clothes and other accessories will be required there so that you can be comfortable at a new place. Use travelling sites such as HolidayMe.com and TripAdvisor for research. You should consider the culture, customs and weather of the place while making list of the things required – research is the key for planning in advance.
2. Minimalism is key
Instead of packing your entire wardrobe it is better to pack simple things while travelling stylishly. You should include basic things in your travel wardrobe so that you can easily dress up according to the occasion at your destination. If you are travelling abroad then you should prefer to pack simple outfits to avoid various other complications like security screening at the airports. You may be required to remove belts and shoes for this purpose. So if you avoid to pack clothing items like laces, straps and buckles etc. in your travel wardrobe, you will not only save time but efforts also.
3. Mix and match
While packing your travelling wardrobe you should prefer to pack lots of separate clothes so that you can mix them to match while wearing them at new destination. So you should find out the bottoms and tops that can go well with each other before leaving your station for travelling stylishly. In this way, your limited wardrobe will allow you to get more options in your outfits without repeating them again and again.
4. Keep Accessories To A Minimum
The appearance of your outfit can be changed by using accessories. But instead of packing millions of them in your travelling wardrobe, you can opt for the main accessories you can use while travelling. While choosing your accessories, you should go for one which can complement with most of your outfits. Carrying lots of jewellery can be pretty annoying. You will have to take off your jewelry every time at airport security checks. So, packing easy to wear and take off jewellery will save time as well as effort. You can pack one or two pieces of statement jewellery along with your routine jewellery to make it easy for you at such occasions. Consider reading some tips for travelling with jewellery.
5. Grooming
Keeping hair and makeup as flawless as it was before travelling isn't easy but it's not impossible either. Stay clear of high maintenance hairstyles and keep it simple. The same goes for your makeup. The simpler it is, the less difficult it is to maintain. Don't forget to pack a hairbrush or comb and treat yourself to a manicure and pedicure.  Travelling can take it's toll on the skin. Avoid dry skin by staying hydrated. Drink lots of water and be sure to buy a hydrating face mist at the airport for a quick spritz to combat dry skin.
This post appeared first on MyFashionLife.com