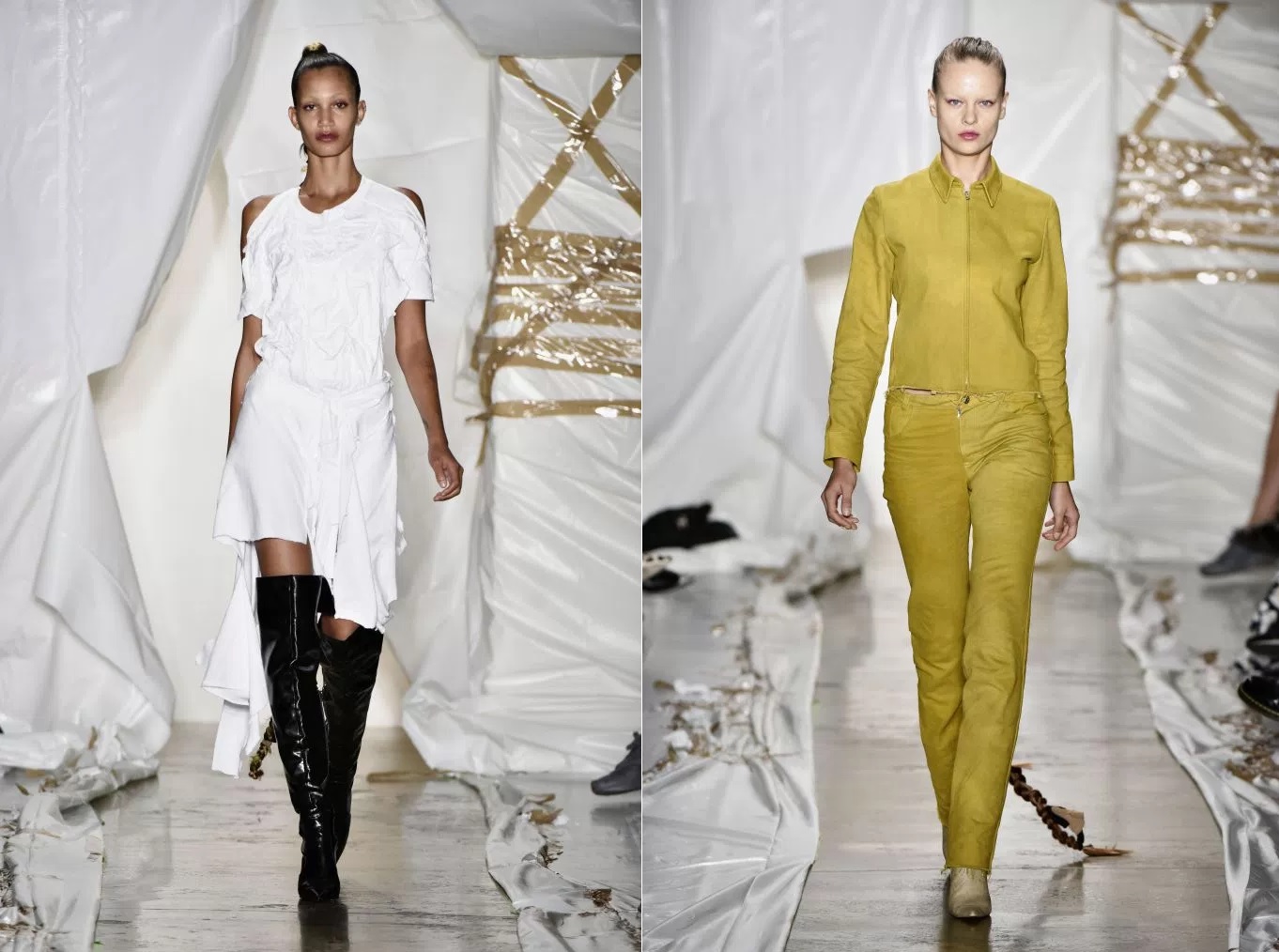 Fashion goes through many phases and one of the most exciting aspects of each new season and each new fashion show is the fresh designers that come through. With new brands, labels and designers emerging all the time, there's always someone who's pushing the boundaries a little bit further, creating a unique spin on today's fashion.
To make sure you know who to look out for, here are some of the hottest up-and-coming womenswear clothing designers / brands that are around today. And don't forget to keep your eyes peeled, because these innovative designers could be appearing in high-street stores like Madison Los Angeles soon.
Y-Project
Glenn Martens has been guiding this Paris-based brand since 2013 in his role as Creative Director. Five years ago, this Belgian designer who graduated from the Royal Academy of Antwerp added womenswear to his growing fashion label. It is over the past three years that Martens has started to become renowned for the cool, disheveled look that he has created.
In his most recent show, Martens offered an eclectic mix of velvets, feminine chiffons, sporty jerseys and traditional fabrics that you'd find in menswear. These fabrics were used to create jeans that clinched at the waist, dresses that were full of volume and coats that had lots of length and flow.
The vision of Y-Project is simple. To create an unwavering style by placing long sleeves under dresses that are off-the-shoulder and billowing whilst also using high waists to tuck sweatshirts into.
Area NYC
Piotrek Panszczyk and Beckett Fogg are the two names behind the brand, Area NYC. Based in New York, the duo produce tactile feminine pieces and are now entering their third season in the fashion world. They are famous for designing getups that boast brocades, furs and silks, creating lavish, indulgent outfits that aren't too sickly sweet.
They also create modern, minimalistic ensembles that ooze glamor with the clothing having a silky quality and with some being adorned in crystals. Think 70s disco diva.
Ottolinger
Ottolinger has been built by Berlin-based Cosima Gadient and Christa Bösch and together they are entering their second season. However, despite their newness, they have already given themselves a clear identity with their crude, makeshift designs that are incredibly distinguished. Presented with the opportunity to showcase their clothing ranges at the New York Fashion Week, Ottolinger's Swiss natives' range was seen in the V-Files runway show.
Here, spectators got to see a raw, unfussy clothing range which incorporated reconstructed sweatshirt dresses, denim and frayed velvet alongside other burnt items. These burnt items varied from whole outfits that had been singed multiple times to trouser hems that had been charred. And with the likes of Binx Walton and Sita Abellan modeling for them, it won't be long before these start to pop up in major retailers.
ManéMané
Bringing Spanish fashion to the forefront of the fashion world is Miguel Bercer who is behind this brand. With his chaotic styling and mix-and-match textures, Bercer certainly created a buzz when people saw his clothing ranges at Madrid Fashion Week.
And, even though he's still quite an unknown face, he's already been tipped as having a lot of promise. His bold graphics, ribbons, checks, cable knits and quilted fabrics all collide to create a haphazard style, which determines that the person Bercer is looking to appeal to isn't the woman who wants to look pretty but the one who wants to look unusual. Everything is tied together with ribbons, from basketball players to English countryside-inspired looks. And, if this doesn't appeal, Bercer has also created jeans that have an exaggerated look and have been emblazoned with a giant logo of the brand.
Hardeman
Another designer that was spotted in V-files is Sophie Hardeman, a designer that is based in Amsterdam and who brings a lot of denim to her fashion label. Using exaggerated cutouts and proportions, Hardeman reinvents classic workwear, creating lines that aren't necessary womenswear-specific but could be worn by either gender.  
9-1ppm
This is a brand that's retained a lot of anonymity but the shyness that may be found with the team or designer is made up for in the boldness of the clothing ranges. Even though some of their lifestyle images incorporate a lot of latex, the pieces they create are very wearable. Inspired by 90s rave, you'll find blingy accessories and tech-fabrics alongside shiny leisurewear, check prints and diamante chokers.
Whatever your fashion and whether you choose single pieces or entire outfits from these 6 womenswear designers; they are certainly ones to watch out for.
This post appeared first on MyFashionLife.com