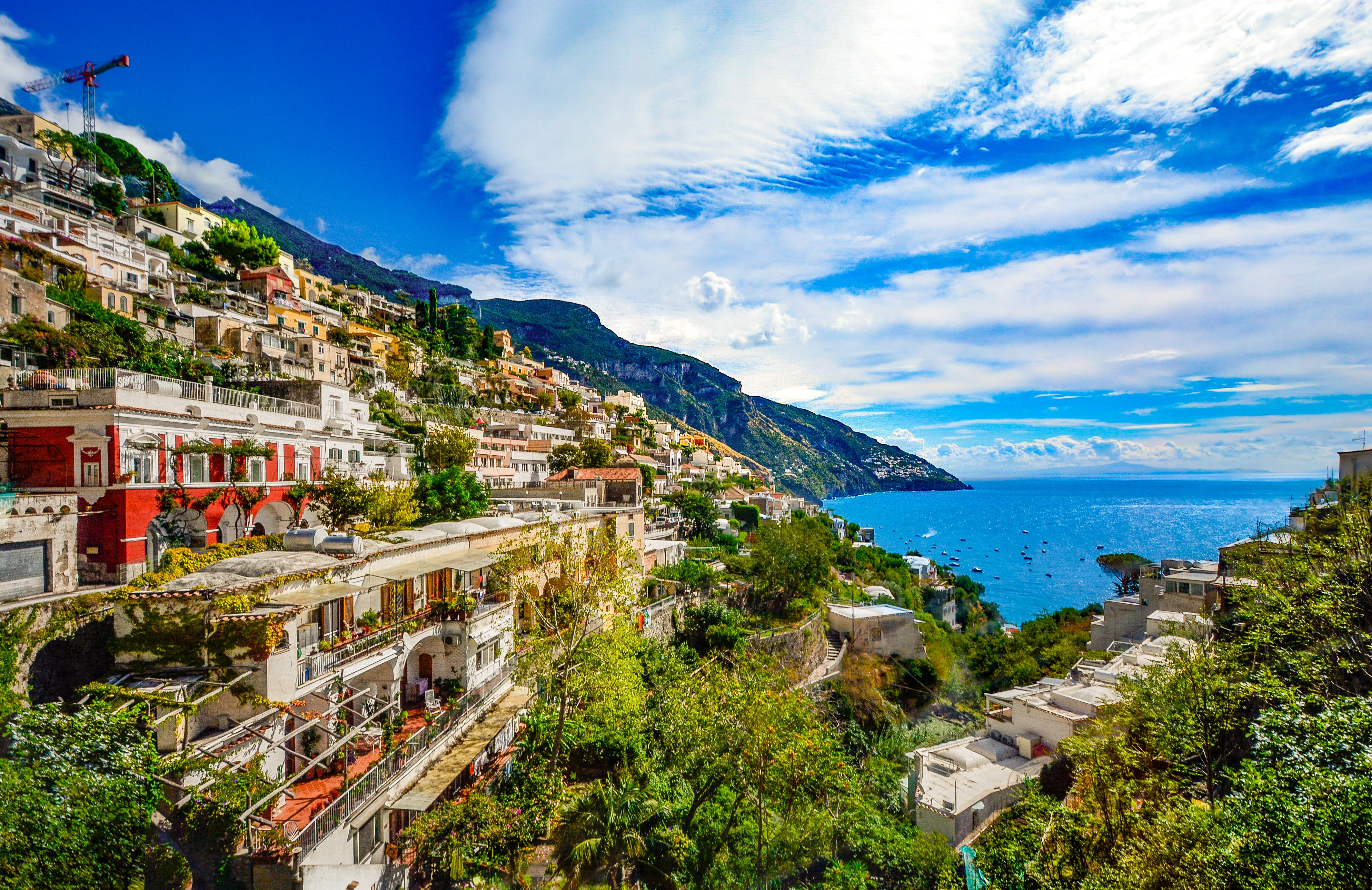 Summer has come to an end, and it's difficult not to pick up on the general sad feeling in the air as we all have to return to our daily work routine (and the stress that comes with it!) after a beautiful relaxing holiday. However, if you are among those lucky people who have saved their holiday for an October break, or you can reap the benefits of the October half term, here are some fantastic destinations that offer plenty of sunshine and luxurious relaxation and savour the bright colours and sunny days of autumn.
Italy's Amalfi Coast is the preferred spot for celebrities and the who's who of jet set society, and offers the perfect opportunity to experience the lifestyle of the rich and glamorous— even without a big budget. With an average temperature of 21°C you can rent a yacht and travel to the best beaches, or explore the many hidden coves and peninsulas along the coast. As part of the UNESCO World Heritage list of sites around the world the Amalfi's beautiful scenic landscape, sandy yellow beaches and cultural heritage are a favourite attraction for lovers of nature, art and history. The 1st Century A.D. Roman Villa at Minori is only a fraction of the wonders of ancient art and architecture, and Ravello, perched high on a hilltop, is famous for its romantic feel and wondrous scenery.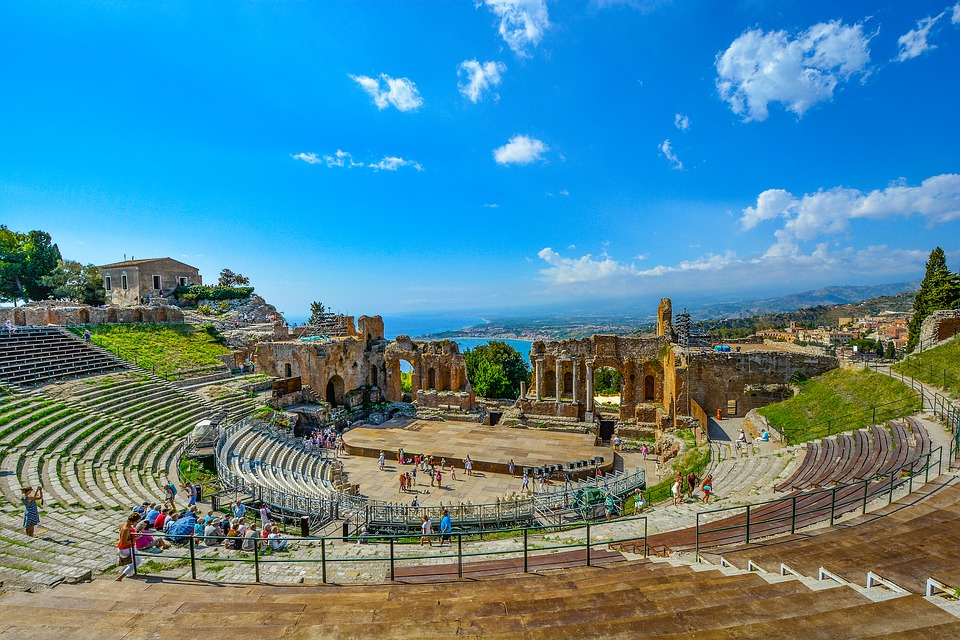 Sicily remains one of the most popular destinations for tourists at any time of the year and due to its temperate climate you can still expect warm weather and sunshine in October- and definitely more comfortable a stay than those who visit during the incredibly high temperatures of August. Expect fantastic local food and a 3000 year old legacy of a mix of cultures and traditions which includes Roman and Greek Temples and amphitheatres like those of the Valley of The Temples of the 5thC B.C. in Agrigento.  Next to the gorgeous town of Taormina you will find the pristine Isola Bella (A UNESCO protected heritage site) with its turquoise waters and sandy beaches, or if you prefer to stay inland their are the tranquil medieval villages in the Val Di Noto to the South. The best part of visiting Sicily in October is that there are less tourists around at this time of year, and if your keen to have an authentic stay and plenty of privacy there are companies like Wishsicily that have a long list of luxury villas in Sicily available to rent from locals all over the island.
The Greek Islands are another special treat for tourists who want to enjoy hot sunny beach days in October and warm clear waters, and there are over 200 to choose from! The Cyclades and the Dodecanese to the south are renowned for being incredibly holiday destinations: Milos, one of the islands of the Cyclades, has some incredible natural gorges like Papafragas and boasts some of the best beaches Greece has to offer. If you're more interested in a cultural break with lots of history the ancient Greek and Roman ruins at Rhodes, Patmos and Santorini only add to the ancient mystique and heritage found amongst the Greek islands.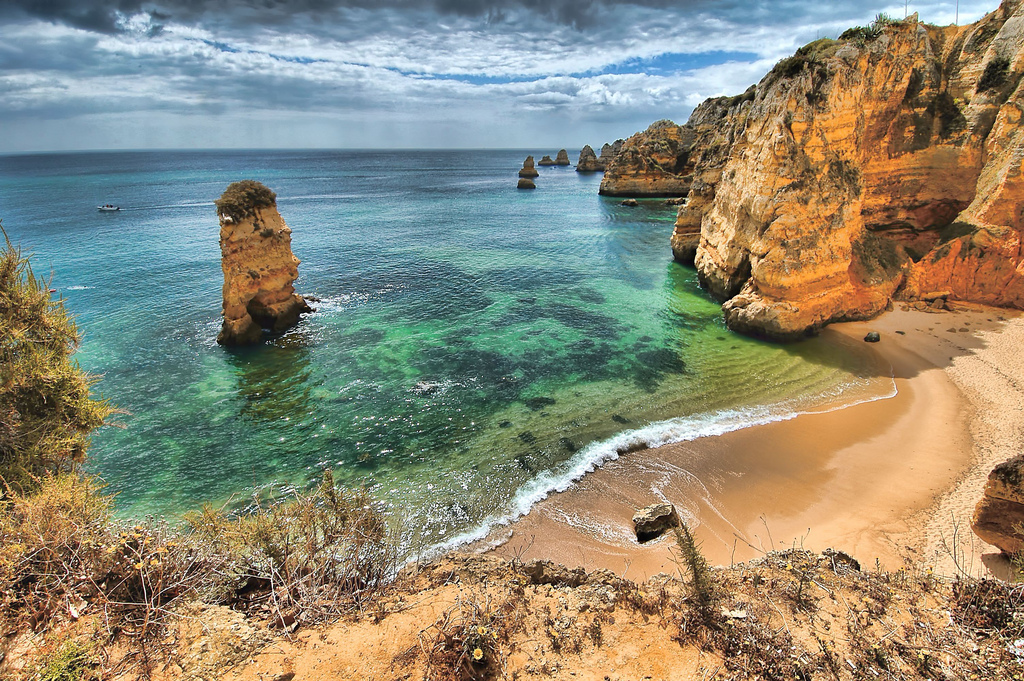 If you fancy a trip to lovely, artsy and picturesque Portugal, then head to Algarve, where the climate is still good for a sunbathe and a swim in the many gorges and beaches that line this southern part of the country. Water sports enthusiasts will find everything they are looking for at the many facilities along the coast, along with beachfront hotels, bars, locales, and of course local music festivals and dance parties! If you want to relax and just enjoy the much-needed sunshine there are plenty of spots to do just that, luxury at an affordable price can is exactly what the Algarve has to offer.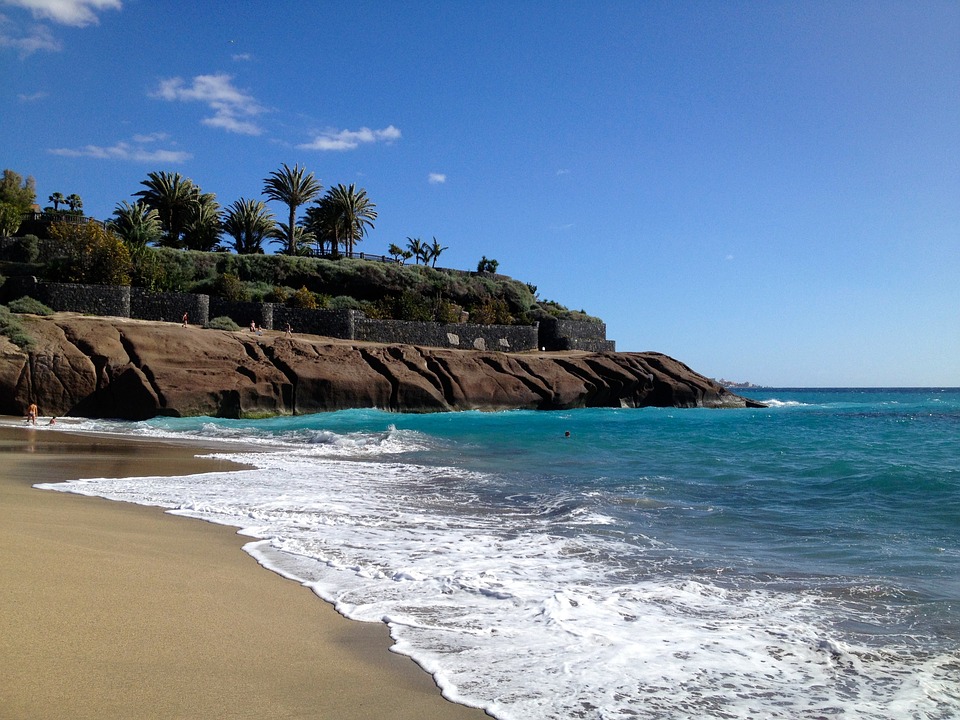 The Canary Islands are often considered the best destination in terms of nature and year-round sunny weather, and some of the most stunning scenery and vegetation thanks to the rich volcanic soil, which blends with the colours of the season. Tropical forests, white and black sandy beaches and dunes, and surreal landscapes make this one of the most unique spots on Earth. Examples of some of the many spots to visit include the Siam Park waterpark in Tenerife and the Corralejo National Park in Fuerteventura. You'll soon forget all about the past couple of months of grey weather and dark days at work when you are here taking in some much-needed vitamin D.
Fortunately, if October is off the cards, these destinations are amazing to visit all-year round— so if you can't get away just yet, maybe it's time to start planning for next year's summer instead- so long as you have something to look forward to the summer doesn't have to feel so far away.
This post appeared first on MyFashionLife.com. We claim no credit for any images posted on this site unless otherwise noted. Images on this website are copyright to their respectful owners and credited to the original source where possible.