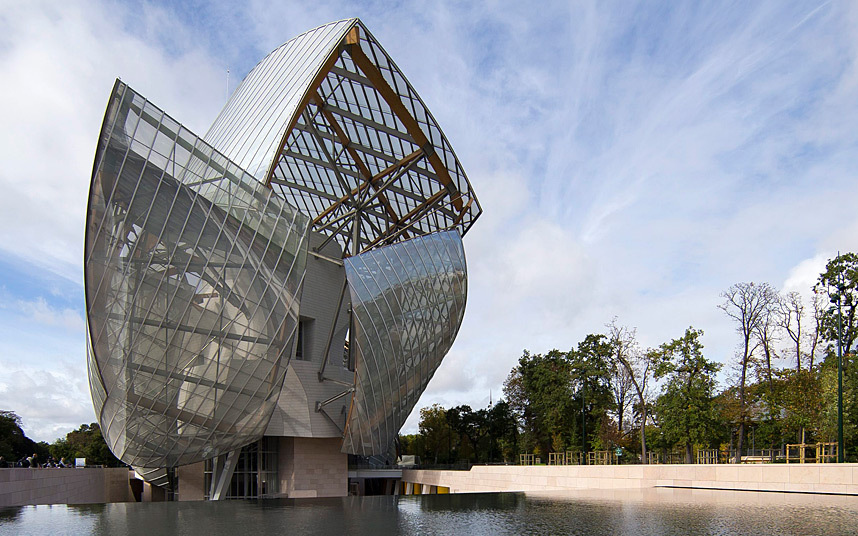 There has always been an indelible link between high-end fashion lines and art. Whether you believe the garments created by famous brands resemble pieces of art, or that the two industries harbor the same appeal, followers, and income, there is no doubt that the connection is a historic one. In recent years especially, there seems to have been a resurgence in the visible strengthening of ties between artists and haute couture.
A collaboration with precedence
Fashion houses, museums, art galleries, artists and fashion designers all have a number of crossover projects on-the-go, as collaborations and ventures between prominent figures in the different arts have become more frequent. The reason seems to be simple enough: at the top end of the scale, there has always been a magnetic allure attached to high-value items and the luxury appeal of culture. Here we take a look at a few of the top brands and cultural institutions that have been actively working to foster cross-cultural ties with other industries.
Louis Vuitton
Establishing the Fondation Louis Vuitton in 2001, the LVMH group partnered with architect Frank Gehry to create a new center in Paris dedicated to celebrating the arts. The desire to "promote creation in the present by adopting a position of openness and dialogue with artists, intellectuals and the public" has been cited as one of the core objectives. Estimated to have cost around $143 million, the Fondation is the first cultural institution in France to be privately funded. With recent exhibitions from the likes of legendary names such as Schiele, Basquiat, and Gerhard Richter, the foundation has already made a name for itself at the forefront of the art world.
Luxury Watch Makers
It could be said that Tissot is a little behind other Swiss watch manufacturers in terms of status and popularity when compared to the likes of Audemars Piguet or Rolex, but that doesn't mean its watches aren't versatile and impeccably made. The brand has been carving out its own corner in high-end horology since 1853, but has constantly evolved with the times and emerging trends with a renewed vigor. In particular, the Heritage Visodate Automatic is one of the most popular models selling on Chrono24 and is right up there in terms of craftsmanship with the Omega Speedmaster or IWC Pilot. Sponsoring sporting organizations like the NBA, MotoGP, and 6 Nations, as well as big celebrity names such as Tony Parker, Deepika Padukone, and Liu Yi Fei, Tissot has built a reputation for itself as a fervent supporter of not just sports, but the entertainment industry as well.
MoMA &  the Met
In 2017, New York institutions like the Metropolitan Museum of Art – of the annual Met Gala fame – and the Museum of Modern Art made a splash with their collaborations with renowned artists and fashion designers. At the Met, a partnership with Comme des Garcons produced a line of t-shirts that celebrated an exhibition from the Costume Institute with Rei Kawakubo. Meanwhile, MoMA has entered into a number of different fruitful collaborations, including those with Ralph Lauren, the brand Champion, the New Era cap company, and Maurizio Cattelan. All of this has served to make the museum's income from its commercial products equal that of its exhibitions!
This post appeared first on MyFashionLife.com. We claim no credit for any images posted on this site unless otherwise noted. Images on this website are copyright to their respectful owners and credited to the original source where possible.