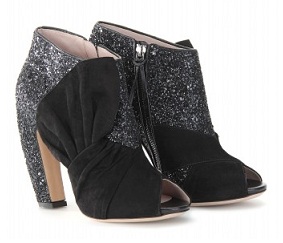 I've had my eye on these glitter shoe boots ever since they strutted down Miu Miu's catwalk. Finally, Christmas seems like the perfect excuse to snap up some serious sparkle!
Miu Miu glitter and suede bow ankle boots, £555, available at mytheresa.
The most hotly-anticipated release this year (in the fashion world, at least), Carine Roitfeld's Irreverent tome is sure to be a must-read.
Carine Roitfeld Irreverent, £42, available at Amazon.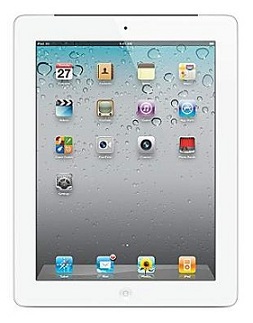 Whether it's for a guy or a girl, an iPad is the perfect gift for tech-savvy folks this Christmas.
Apple iPad 2 32GB white, £479.99, available at House of Fraser.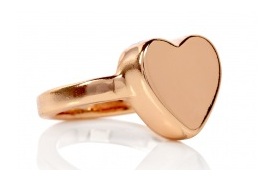 Calling all fellow magpies: Marc by Marc Jacobs' adorably sweet heart ring is simply gorgeous, and made from fashion's favourite metal, rose gold, it's guaranteed to add a luxe edge to any outfit.
Marc by Marc Jacobs rose gold heart stacking ring, £40, available at my-wardrobe.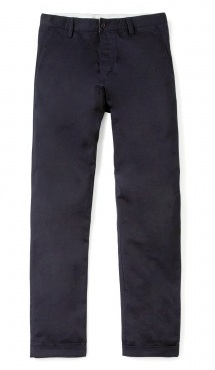 Get your guy into some seriously stylish slack this season with Universal Works' navy tapered trousers. Timeless and preppy, they'll prove irresistible with everything from shirts to sweats.
Universal Works navy tapered twill trousers, £115, available at my-wardrobe.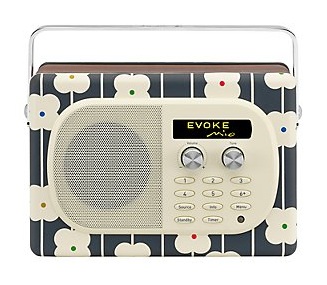 As an Orla Kiely fan girl, I can't wait to listen to my morning music on this designer DAB Mio – her iconic Abicus print gives this radio a wonderfully retro feel.
PURE Evoke Mio DAB radio, Orla Kiely Abacus edition, £149, available at John Lewis.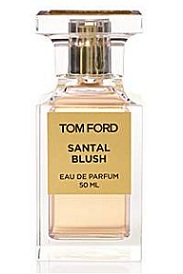 Forget his and hers, share and share alike with Tom Ford's Santal Blush eau de parfum – its spicy oriental tones work just as well on boys as they do girls.
Tom Ford Santal Blush eau de parfum (50ml), £120, available at House of Fraser.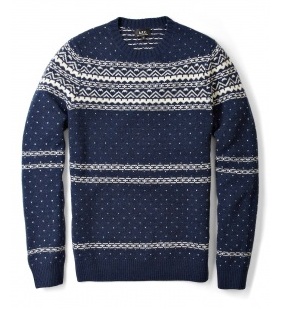 I love a novelty knit, and I also happen to adore A.P.C – put them together and it's a no-brainer, really. Great for guys, yes, but I have every intention of borrowing this from the boys.
A.P.C. navy Nordic knit ski jumper, £170, available at my-wardrobe.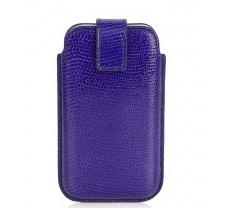 There's no excuse for sub-standard phone covers. Smythson's blue lizard print iPhone case will add a little bit of luxury to tired technology.
Smythson blue lizard print leather iPhone case, £95, available at my-wardrobe.
For the coffee connoisseur, Lavazza's Modo Mio machine is a must-have. Not only does it promise the best espresso this side of Italy, its retro red casing will look cool in any kitchen – plus, you can claim £20 cash back and a free Lavazza gift set if you're quick!
Saeco A Modo Mio Lavazza Extra coffee machine, £125, available at John Lewis.