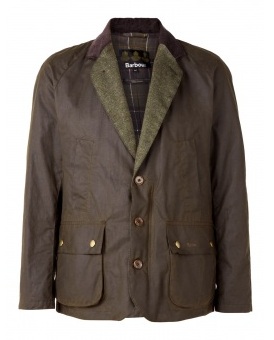 Get him double the gift with Barbour's waxed Beadle blazer – waterproof like a jacket, smart like a blazer.
Barbour olive hybrid waxed Beadle blazer, £249, available at my-wardrobe.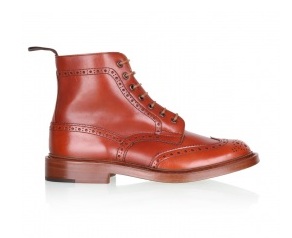 These boots by Tricker's aren't just practical, they're completely versatile, too – watch him pair them with just about everything in his wardrobe.
Tricker's Marron brown brogue stow boots, £355, available at my-wardrobe.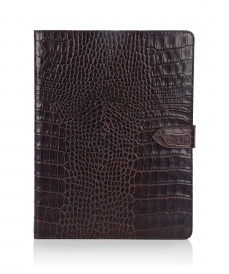 Does he need somewhere to store his technology? He can do it in style with Smythson's brown croc print leather holder, especially designed to house his iPad 2.
Smythson brown Mara croc print leather iPad 2 holder, £325, available at my-wardrobe.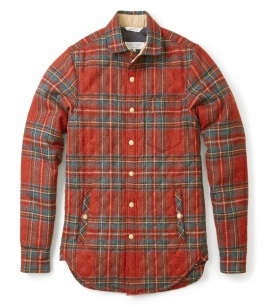 This lumberjack shirt is decidedly luxe. We love the quilted plaid print and we reckon he will, too – plus, its extra padding will prove extra warm.
Rag & Bone red plaid quilted Fletcher overshirt, £349, available at my-wardrobe.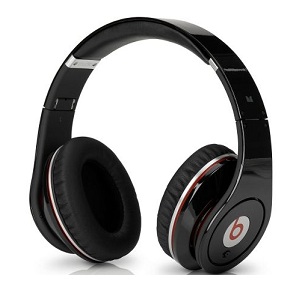 Monster Beats headphones offer the best sound quality outside the studio. If he's into his tunes, he'll love these music buff favourite 'phones.
Monster Beats Dr Dre Studio headphones, £279.99, available at House of Fraser.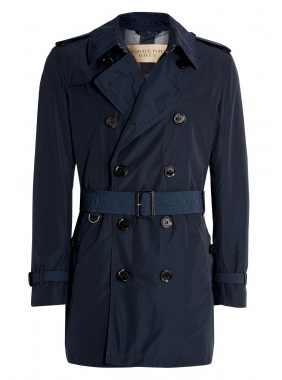 Presents don't come much better than an iconic Burberry trench – except, on this occasion, they do. This ink-coloured trench by Burberry Brit features the label's signature check inside and is completely packable for extra practicality.
Burberry Brit ink check lined Britton packable trench coat, £450, available at my-wardrobe.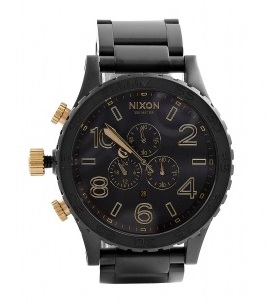 Is he forever running late? Make sure he never misses another meeting again with Nixon's black oversized watch. Made from matt steel with gold accents, it's super stylish and comes gift boxed to boot.

Nixon matte black oversized steel watch, £410, available at my-wardrobe.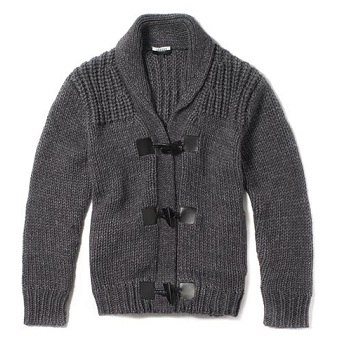 With a large shawl collar, Jaeger's waffle cardigan is cool and cosy, and in mixed textures, it's totally on trend, too.
Jaeger mixed gauge waffle cardigan, £260, available at Jaeger.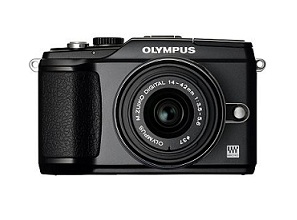 If your man's always snapping away, at least make sure he does it in style. This Olympus E-PL2 digital SLR camera is perfect for wannabe photographers with its high resolution (that's a 13.1 megapixel lens) and lightweight aluminum case.
Olympus E-PL2 digital SLR camera, £450, available at Debenhams.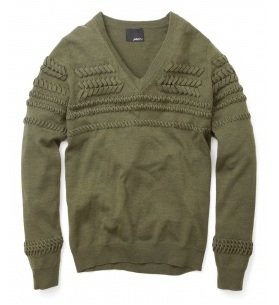 Getting him a gift from one of the hottest designers around will earn you endless brownie points – 3.1 Philip Lim's braided sleeve knit is laced with the label's inherent cool.
3.1 Philip Lim army green braided sleeve knit, £349, available at my-wardrobe.