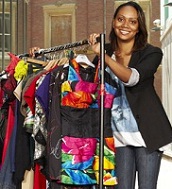 Michele Obi – Founder & Editor-in-Chief
Founding My Fashion Life in 2003 as a way to meet like minded fashion junkies, Michele has been featured in Company magazine, the Daily Telegraph, InStyle magazine and The Guardian and was listed in the Online Fashion 100 published by the Independent as one of the most "inspirational, interesting and influential people in the online fashion industry.
Her love for Prince, bags and sushi knows no boundaries!
To discuss advertising opportunities and special promotions please email advertising@myfashionlife.com.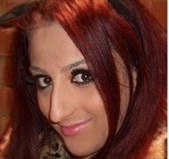 Maria Pierides – Fashion News Editor
Maria joined the MFL family in 2011 and has been a permanent member since. When she's not scouring the net for the juiciest fashion stories or attending fabulous events you can find her (always with a Starbucks in hand) milling around Oxford Street, Carnaby Street, Brick Lane or Shoreditch looking for either a bargain or stand-out addition to her wardrobe.
Fashion news related tips and press releases can be sent to maria.pierides@my-lifemedia.com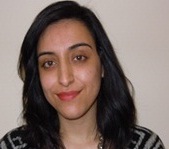 Farhana Nazir – Features Editor
Lover of Italian food, cold mornings and chatting over hazardous amounts of coffee about controversial fashion matters. Farhana started off wanting to be a barrister, but fast realised they're not as fashionable with those wigs! Her goal for 2012? To finally deliver talks on the importance of cupcakes in nations where Danish pastries still rule!
Product suggestions can be sent to farhana.nazir@my-lifemedia.com