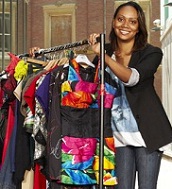 Michele Obi – Founder & Editor-in-Chief
Named one of Britain's best fashion bloggers by the Telegraph, Michele founded My Fashion Life in 2003 as a way to meet like minded fashion junkies. Michele has also been featured in Company magazine, InStyle UK and The Guardian among others and was listed in the Online Fashion 100 published by the Independent as one of the most "inspirational, interesting and influential people in the online fashion industry.
Her love for Prince, bags and sushi knows no boundaries!
To discuss advertising opportunities and special promotions please email advertising@myfashionlife.com.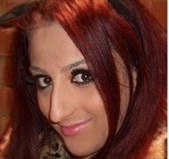 Maria Pierides – Fashion News Editor
Maria joined the MFL family in 2011 and has been a permanent member since. When she's not scouring the net for the juiciest fashion stories or attending fabulous events you can find her (always with a Starbucks in hand) milling around Oxford Street, Carnaby Street, Brick Lane or Shoreditch looking for either a bargain or stand-out addition to her wardrobe.
Fashion news related tips and press releases can be sent to maria.pierides@my-lifemedia.com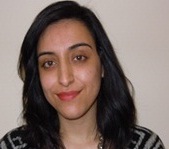 Farhana Nazir – Features Editor
When she's not testing the waters with a crazy new workout routine, Farhana's busy exploring the types of hot drinks she can invent using soy milk. Sleepy, Sunday morning television is her hush-hush pleasure, but her love for a boy-meets-girl aesthetic is not so hidden. If there's one designer Farhana could wear for the rest of her life, it'd probably be Stella McCartney. Switzerland is the country she'd most like to wind up in, as an old (hopefully not cat) lady.
Product suggestions can be sent to farhana.nazir@my-lifemedia.com