Last Updated on 19th October 2013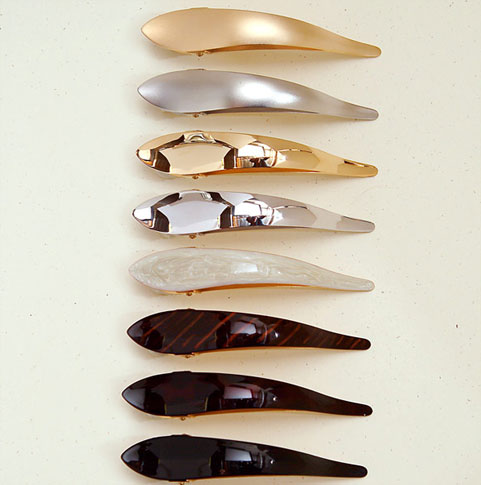 I don't know about most of you, but my hair is completely unmanageable. I don't mean that I can't get it to hold a curl or it is too limp or anything like that- rather, my hair has a mind and will of its own. If you think this sounds ridiculous, well, you haven't seen my hair. It's insanely thick (like, every single hairdresser I have ever gone to tells me that my hair is the thickest they have ever seen, AND I break hair elastics at least once a week).
Over the years I have accepted that beating my hair into submission only makes things worse, so I've given in and let it run wild. The realization that I'd never have the perfectly bouncy hair of Jennifer Garner or the swingy gloss of Courtney Cox's hair was kind of sad, until Sandra Oh showed up on Grey's Anatomy. She always had her hair pulled back with a great clip, and I hunted relentlessly until I found the same one at Ficcare…the hair accessories are a bit pricey but they last forever (I haven't managed to break one yet) and hold even my ridiculous curls out of my face.
I swear by the large Maximas clip (in shades from the Classical and Lotus lines ) or the petite mini-Maximas which I use to sweep back a bit of my hair on one side. These clips have made me appreciate my hair, and maybe, just maybe, love it!