Last Updated on 19th October 2013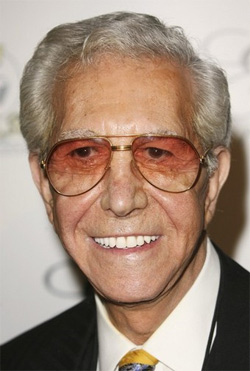 Mr Blackwell, the fashion critic responsible for naming and shaming the worst dressed celebs around has been in a coma since Saturday after suffering from a bad fall at his home.
Although the 85yr old former designer and actor is said to be battling with a serious infection he has regained consciousness and is now moving his hands and blinking.
Blackwell is best known for his annual worst dressed lists which have been going strong for 48 years. Just last year he crowned Victoria Beckham with the number one spot.
[Source]