Last Updated on 19th October 2013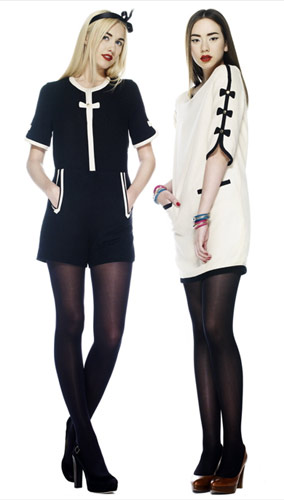 Now London Fashion Week is over and we have stopped fantasising over the unobtainable delights of Westwood, Macdonald, Luella…I could go on, its time to become reacquainted with the delights of lesser known designers.
I'm talking about those up and coming labels that still have price tags that don't make our eyes water (too much) and whose designs us mere mortals can not only admire from afar but actually hope to wear! One example of such is Disaya Sorakraikitikul.
Like many of her better known contemporaries Disaya is a graduate of the prestigious Central St Martins school of design, after only her first official show last year the designers creations was snapped up by more than 70 stockists which is hardly a surprise in light of this years adorable A/W collection.
Disaya cites the 'unique creativity' of London as her inspiration and this is certainly evident. The collection pulls together seemingly eclectic styles; cute puff ball and tulip skirts, floral, animal and graphic prints, monochrome wools and mini shift dresses, yet some how it all works together to produce a fascinating collection which is both eccentric yet positively wearable. There's too many lovable designs to pick out just one so check out the A/W collection (her best so far) on Disaya.com…the chic Parisian looks are particularly strong.