Last Updated on 19th October 2013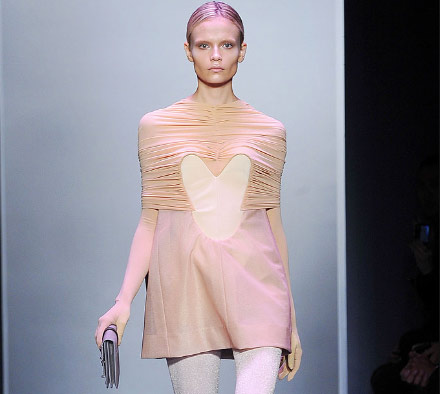 The show I look forward to the most during Paris Fashion week? Without a shadow of a doubt it's got to be Balenciaga. Nicholas Ghesquière single-handedly breathed new life into the blazer and brought florals back into the forefront of fashion. For Spring/Summer 09 Natalie Vodianova opened his indescribable collection, which in Ghesquière's own words "played with textures to see how they reflect or absorb light.
The collection was futuristically quirky and filled with sparkly tights blended into footwear, hearts emblazoned onto sleeveless shrink wrapped dresses, pale beige and baby blue pantsuits and shiny sequinned mini dresses and jackets.
For this collection Ghesquière said he wanted to bring the collection "down to something women would really wear. Ghesquière is ahead of his time and we don't envisage many women wearing a number of the pieces or even pieces inspired by this collection for a while.
The shapes and structure used by Ghesquière especially the pantsuits we suspect will be introduced into mainstream fashion slowly. The dresses (and the clutches which made their runway debut) however, we believe will be received warmly next season by the high street whom almost always look to Ghesquière for inspiration.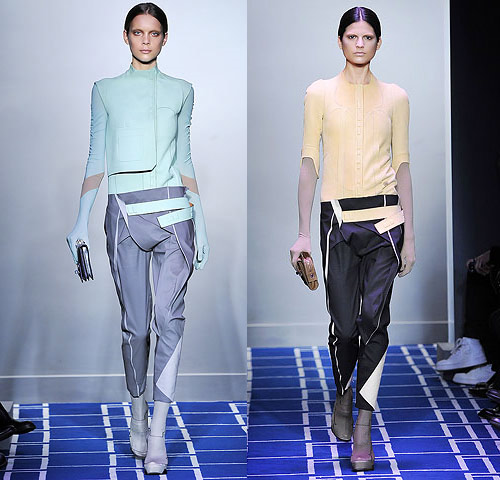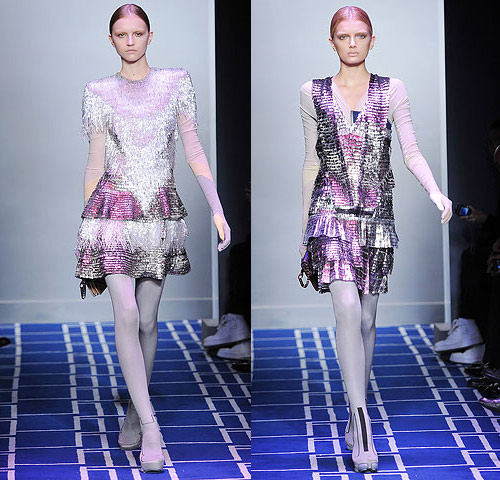 [Images]