Last Updated on 17th October 2008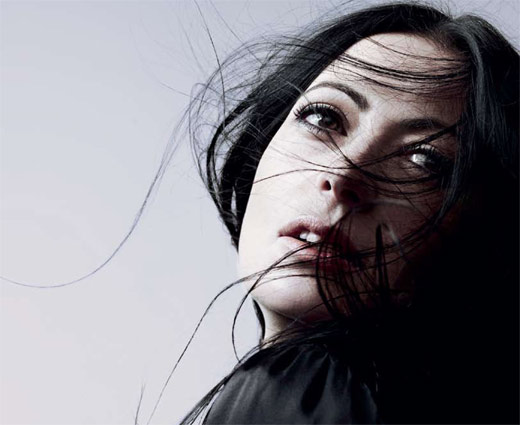 10 years ago designer Catherine Malandrino presented her first collection, today she has lots to celebrate. Her designs have been worn by some of Hollywood's elite (Halle Berry, Julia Roberts, Sarah Jessica Parker and more), she's recently launched a line of jewellery and has just opened a new boutique in the heart of Istanbul. We caught up with Catherine to do what we do best…talk fashion!
Happy 10th anniversary! Did you do anything to celebrate?
I celebrated with a book in Memoires de Mode published by Assouline where I spoke of the best moment of my 10 year career and celebrated with the people that supported my vision. Soon, I will have a party with my longtime friend Mary J. Blige for the opening of the Catherine Malandrino Maison in Los Angeles.
What's been your most memorable moment to date?
Many! From meeting Madonna to the celebration of the show in the Apollo theatre, the spectacular performance of Mary J. Blige at the end of Urban Queen to the tears of my parents in front row on my last SS09 show.
You helped re-launch the Diane Von Furstenburg collection in NY back in 1998. What was it like working with Diane Von Furstenburg?
She is an iconic symbol of the eighties. Working with her was a great moment, she was a real inspiration.
What do you love most about fashion? (And hate?)
I love and hate the rhythm of it. I feel I am always living in a speed car. I hate fashion because I love the idea of timelessness.
What's the best piece of advice you've been given?
My mother always told me to follow my instinct and emotion
How do you spend your weekends?
Being inspired by everything, anywhere at anytime. I am feeding my imagination
Any guilty pleasures?
Champagne, foie gras and caviar
Favourite book, movie and style icon?
Recently, "into the wild by John Krakauer or "The portrait of Dorian Gray by Oscar Wilde. I love "Un home, une Femme by Lelouch and "The Thomas Crown affair with Steve Mcqueen and Fay Dunaway. My style icon is the statue of Liberty
What's on your iPod?
Mary J. Blige, the breakthrough experience.
Finally in your 10 years as a fashion designer, do you wish you'd done anything differently?
No, I was lucky.