Last Updated on 19th October 2013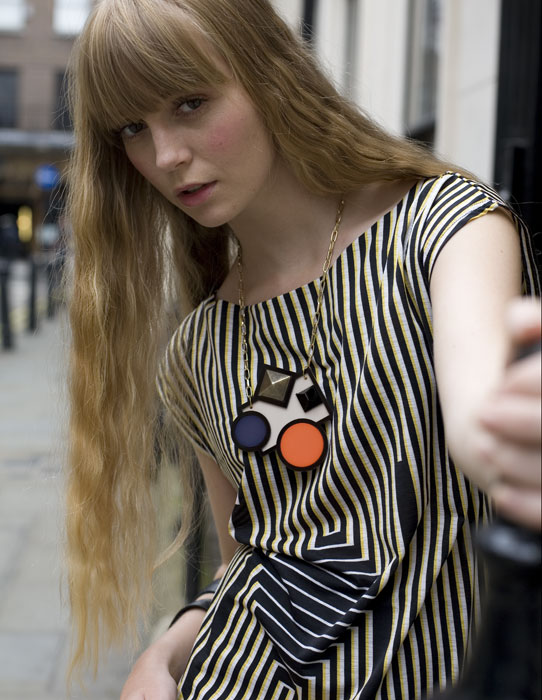 Who: Orion London was officially founded in 2005 but has really begun to establish itself as a fashion favourite this year thanks to glowing press attention and a few famous customers; a frequently photographed Sarah Harding in their beautiful peacock dress for example.
It is one of the labels you might find in the Aladdin's cave of treasures that is the lower floor of Oxford streets Topshop. If you're not in the mood for a rummage, the eclectic collection is also available on the website: www.orionlondon.co.uk.
What: The collection is influenced by current trends, for example doing away with ditzy prints in favour of bold florals, as well as this season's plaid and hounds-tooth. The cute slouchy cardigans are screaming to be layered with clashing prints for a great winter look.
Stand out pieces include the mini, kimono and jersey dresses that boast retro design touches. Simple shapes combined with bold and distinctive prints make for wonderfully wearable designs reminiscent of twiggy/Quant 60s fashion fun.
Why: All pieces are under £100. Orion London are definitely one for the Christmas list!