Last Updated on 19th October 2013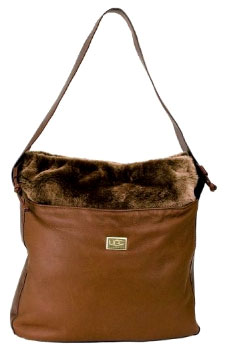 UGG Australia emerged on the fashion scene in the form of comfortable boots. Originally intended for Australian surfers, UGGs graced the feet of most females as the ideal errand-running shoe of choice. Pick up a celeb mag and you're bound to find many celebs parading in their UGGS. This "shoe take-over" really worked for the company and the shoes have exponentially grown in terms of popularity over the years.
So I'm assuming with this background, the company thought, "Why not venture into handbags?" Unfortunately, for me it just doesn't work and that cushy feeling I want on my feet just hasn't translated well to shoulder-wear. Maybe they should just stick to what they know best?