Last Updated on 20th October 2013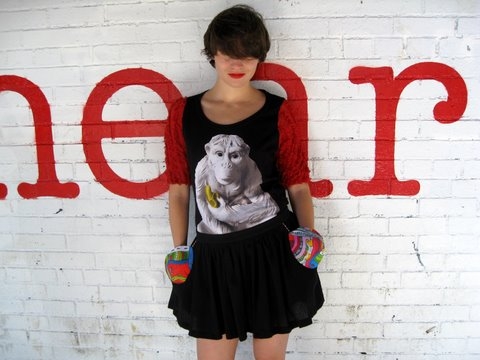 Developing the taste for fashion in her native Turkey, Asli Filinta moved from Istanbul to the hustle and bustle of the Big Apple to achieve her ultimate fashion dream and create the colourful, inspired label, Asli Filinta Istanbul. Filinta's playful designs – which includes hats, scarfs, T-shirts and dresses – were soon selling in boutiques across America and it seems that now, the rest of the world is starting to catch on.
Asli Filinta Istanbul's S/So9 collection, is set to be sold in our high street favourite Urban Outfitters, and it is not difficult to see where the name of the line, 'Monkey Town' comes from! Monkey lovers, look in awe, for these designs are screaming your name: Many of the casual and cheeky pieces of the collection are emblazoned with images of the cute, hairy litte creatures – complete with banana.
The fun-loving range is easy to wear yet striking and follows a circus-like theme throughout. We love the block-coloured skirts with the bright and intricate pockets, the cutesy yet sexy mini dress with an ever-plunging neck line and that long-sleeved, white shirt just needs to be in our working wardrobe.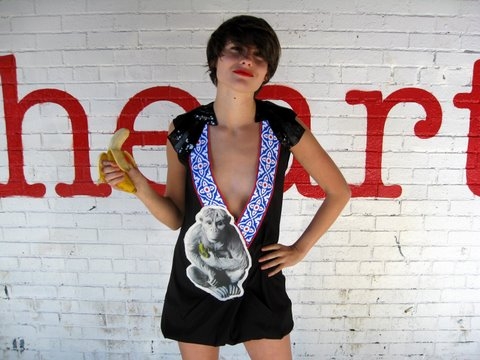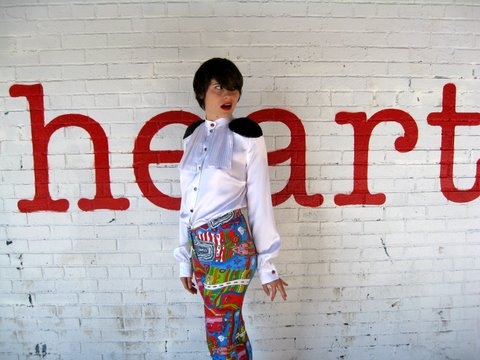 But it doesn't stop there. The Monkey Town accessories are just as exciting, with feathers, flowers and Elephants (yes, Elephants) adorning statement hats.
So ladies, look out for the circus at an Urban Outfitters near you… we certainly will be.