Last Updated on 20th October 2013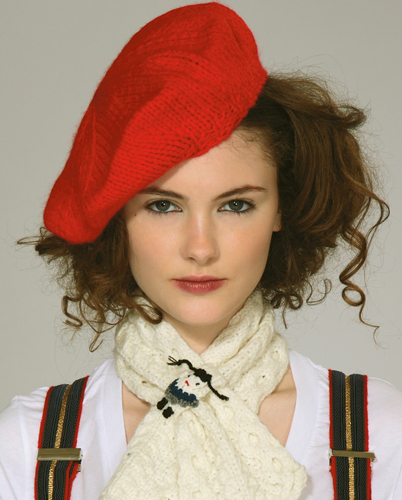 One of my favourite things about winter is the expansive choice of cute accessories; hats, scarves, mittens, ear muffs… the list goes on. Now winter has well and truly arrived it's time to stock up and there's no better place to start than new label, Lowie.
Cosy, cute and kitsch, Lowie's collection is inspired by the designers world travels, vintage fashion and traditional handicrafts. This is evident where lace edging, bows and cute hand knitted dolls add an original charm to the berets, beanies, mittens and scarves all hand made in luxurious merino wool and mohair.
Other design highlights include the knee high socks with lace detailing, and the adorable floral braces (perhaps not so essential for winter). Prices start at about £40 which is a little steeper than the high-street, but all Lowie's pieces are hand-made and the label is ethically sound, the details of where and how each piece is made can be found in addition to the adorable collection at www.ilovelowie.com