Last Updated on 20th October 2013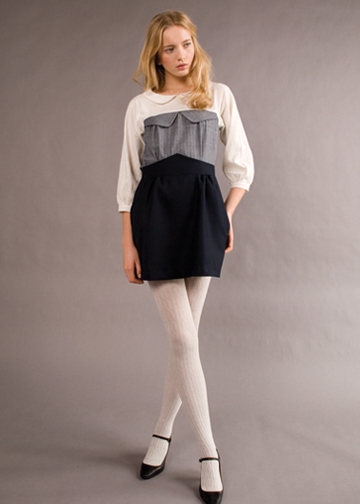 Built by Wendy is the brainchild of designer Wendy Mullin. Founded in 1991, the label began life as a collection of hand-sewn guitar straps in fabrics as diverse as tweed and grosgrain. Sold from the back of New York record shops, Wendy's creations soon established a cult following which led to the birth of her clothing line Built by Wendy; selling women and men's apparel and accessories.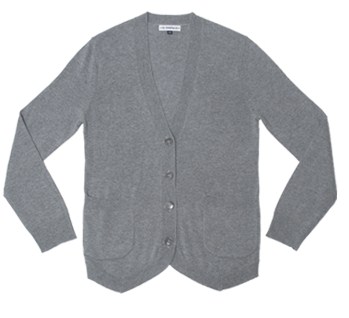 Built by Wendy is a delightful collection of quality separates which, quite simply, put a smile on your face. Dirndl skirts, corduroy vests, dressage blazers, ballet dresses, and tux cardigans (above) are accompanied by child-like cable knit jumpers and stripey tees in cashmeres, brushed cottons, and silks. Easy to mix and match, Wendy's collection is a humorous tribute to childhood favourites Alice in Wonderland, Heidi and Tintin and perfect for wannabe ballerinas, sailors and show jumpers.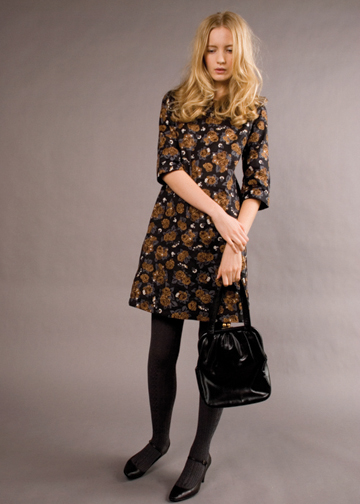 In addition to her clothing line, Wendy has produced her own series of sewing guides called Sew U, and designed a collection of home sewing patterns named Built by YOU.  If you're not blessed with hands that sew though, worry not. Built by Wendy has four stores in Brooklyn, New York, Los Angeles and San Francisco, and is available from the Built by Wendy website which is currently having a sale.  Get shopping now and channel your inner child!