Last Updated on 19th October 2013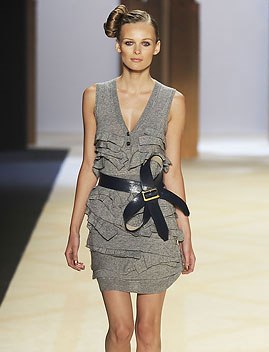 Ever wondered how the countless loans of designer clothes featured within fashion editorials make it back to the designer in one piece? Well, sometimes it never does. With this in mind computer programmer Edwin Mullon has created Fashion GPS – a revolutionary new program specifically with the fashion industry in mind.
Fashion GPS doesn't miss a trick, it catalogues each sample dished out to various publications and stores sample info, industry contacts, virtual look-books and instant reports. Having already established relationships with over 15 titles, Teen Vogue, POP and V magazine to name a few, the system automatically sends out an email reminding stylists to return whatever thy borrowed ASAP.
So if you've ever got lucky in a fashion cupboard then I'm afraid your time is up with the introduction of Fashion GPS.