Last Updated on 19th October 2013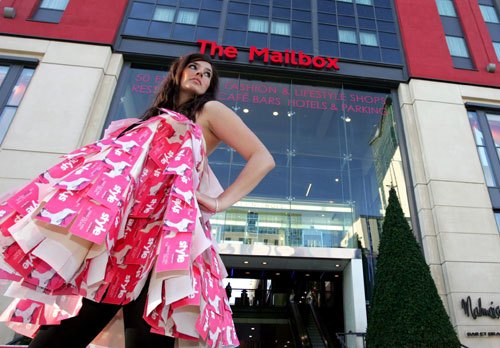 Wondering what to get your best friend for Christmas? Or just simply in need of a good excuse to pamper yourself, celebrity spot and swot up on the latest style tips from the most trusted insiders?
Then look no further than to Birmingham's Style in the City where all this and more is made an exciting possibility.
In partnership with the Sunday Times Style, the glamrous event spans accross three days and allows visitors to experience treats from shopping to entertainment at all fashion hot spots in Birmingham including the Bullring, Mailbox and The Pavilions. A platinum pass will also gain you access to front row seats, lunch at Selfridges and a private chauffeured vehicle to make the occasion that extra special.
Tickets are on sale now and are available online at www.styleinthecityevent.co.uk or by telephone on 0871 230 7150. Prices start at £25 per day and reach £65 per platinum pass.