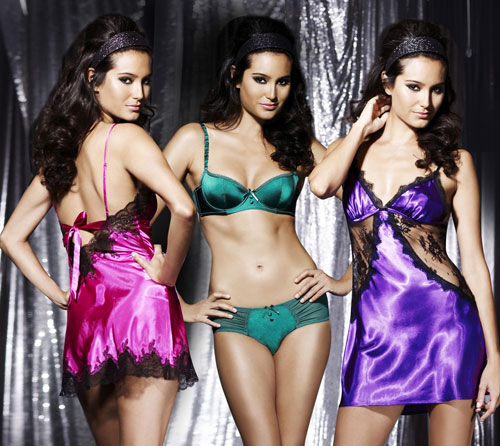 A couple of weeks ago my days were filled with press appointments, one of them being for La Senza to view their collection for next season. Expect lots of cute PJ's, sexy corsets, neon lingerie (I still can't decided if I'm a fan), leopard prints (definitely not my taste) and of course red and black romantic underwear designed with Valentines in mind. Brides to be take note, La Senza are introducing a bridal range which I'm sure will be appreciated more by the grooms to be. Pieces from the range are so gorgeous that I'm tempted to indulge, even though a wedding is not on the cards for me anytime soon!
As a special treat the folks at La Senza kindly offered up some gift cards to purchase any item currently in-store. I had hoped to take the Pussycat doll range for a test drive but as I'm big busted (I won't disclose exactly how big, but the line only goes up to a D cup, so that should give you a clue) this was not meant to be. Note to La Senza: please take into consideration us ladies with big boobs if you're to collaborate with PCD again!
La Senza have some fab discounts on offer including a 40% off Glamour promo (perfect if you're thinking of gift ideas) so I had a pretty decent choice of alternative ranges which did cater to my size to choose from. I opted for two silk bras for £18 (one in black and the other in ivory) from their Glam and Sexy range.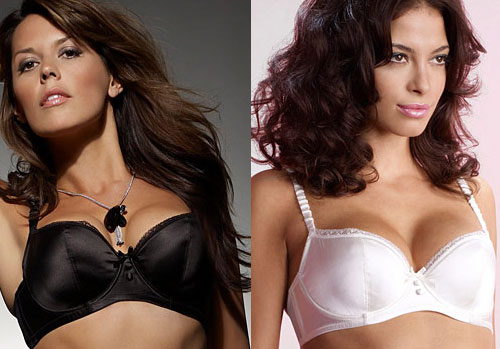 A great choice if I do say so myself. The support and lift is worth raving about. While wearing one of my new purchases out to dinner a friend said it looked like I'd had a boob job…I'm not sure whether that's a compliment or not….you decide!
Visit LaSenza.co.uk