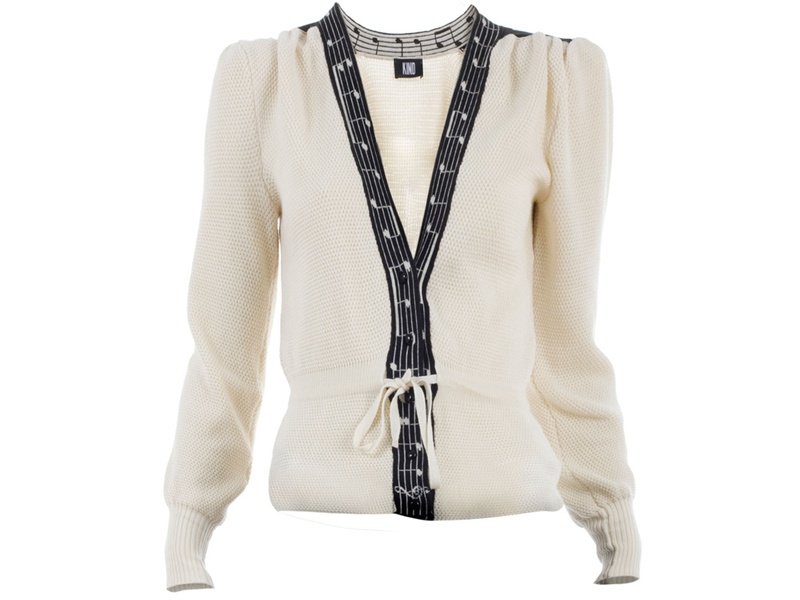 You have to admire or at least be intrigued by a label that describes their latest collection as having: "Elements of the tragic-comic figure of the harlequin as seen through the gaze of Picasso.
I first discovered KIND at a designer sample sale down Brick Lane in London and yes the clothes do live up to the billing. Amongst the ill advised satin trousers with bugle bead edgings that sadly seem a staple at sample sales, KIND's bizarre, brash and very wonderful dresses and cardigans stood out a mile.
The label specialises in knitwear, usually with vivid patterns, bold blocks of colour, unusual cuts, shapes and embellishments. For example their Spring Summer 2008 collection included tuxedo panel dresses printed with minstrels, can-can dancer's legs, cartoon pineapples and lightening bolts.
Each collection does have a similarly extroverted theme and each collection purposefully follows on from where the last one left off. Last season it was show girl, this season it is circus harlequin meets 1930's Hollywood. I would say you have to be brave to pull off this look, but the clothes are so exceptionally well cut that they look great even when you don't. Which is very handy for me.
Visit k-i-n-d.com