Last Updated on 19th October 2013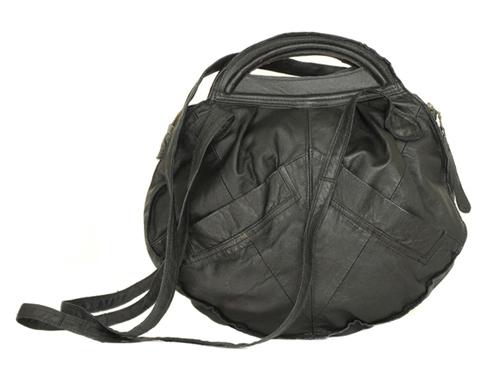 Along with fine wine and George Clooney, leather only gets better with age. You can't beat the feel of a much loved leather jacket or handbag which is why we've fallen head over heels for label, Ashley Watson.
Watson exclusively uses recycled leather, originally sourced from thrift stores, which is then transformed into gently worn leather items and adorable accessories incorporating the original seams and pockets for a distinctive look. Her collection includes totes, satchels and clutches which come a variety of sizes, shapes and colours, and inevitably come in the most tactile of soft leathers.
Not only are Watson's designs environmentally sound as part of the sustainable fashion movement but also another example of eco-fashion which doesn't compromise on style.
These bags would look at home on the arm of any discerning fashionista!
Check out ashleywatson.net for more info