Last Updated on 19th October 2013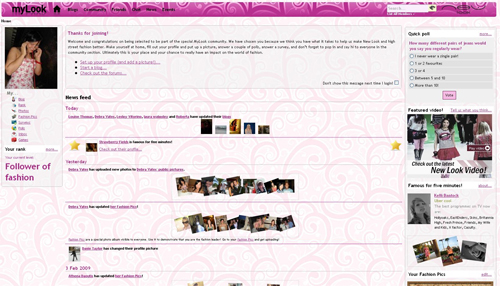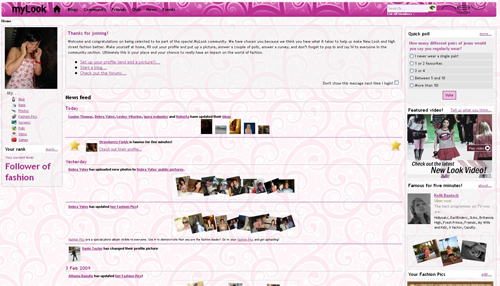 You'd be forgiven for not having heard of high street fashion chain New Look's online fashion community, myLook. The members only site, a Facebook for fashionistas if you will, is a forum for connecting with other fashion lovers through sharing photos of favourite clothes, blogging, joining in discussions and generally interacting with other users.
If you want to be really cynical about it, myLook is a canny market research tool for the fashion brand. There are countless surveys on the site on topics ranging from how effective shop window displays are to buying school uniforms. Members are incentivised to fill them in, and New Look gets a wad of consumer data on the cheap.
So what's in it for you? First off, it is a lot of fun. I've been stumbling through the various parts of the site for a good week or so now and there's plenty there to keep you entertained. Users are encouraged to blog about themselves and their recent purchases. After checking out a couple of member profiles and joining in the general chatter on the site, it becomes highly addictive. By the way, Emily, major kudos for finding those amazing Christian Louboutin (check) shoes for £6.50 in a charity shop.
But perhaps some of the best reasons to sign on are the giveaways and exclusives. Members get to know about events and promotions first, have the chance to win goodies by entering exclusive competitions and receive invites to VIP next season collection press launches.
Whatever your reasons, expect to make friends and book an appointment at the opticians now. You're eyes will go square with the amount of time you'll be spending on this site.
Visit myLook