Last Updated on 6th February 2009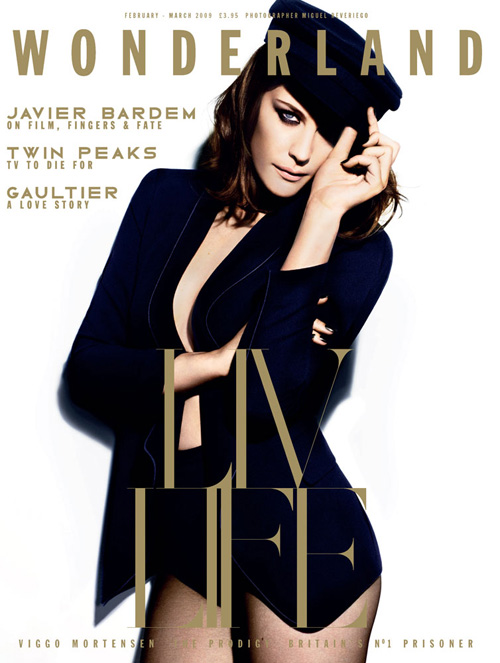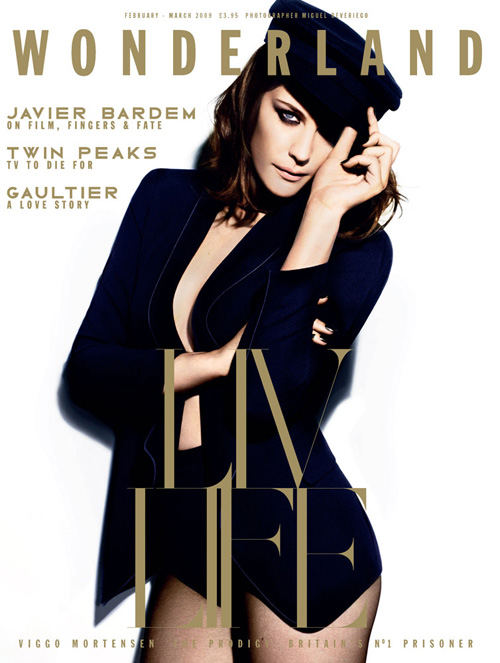 Have you ever wondered where Liv Tyler vanished off to? We see her in the biggest trilogy of all time and then she just disappeared. But never fear, Wonderland have tracked her down for an exclusive interview and shoot. She smoulders on the cover wearing just a tux jacket and baker boy cap, which is shot by Miguel Reveriego. And this really is a case of the Phoenix rises from the flames, as she reappears back into the limelight looking her best yet.
The shoot is equally glamorous, and she looks every inch the sexy starlet. Not many women can pull off a leotard and fishnet tights, but Liv certainly can, her figure is incredible.
The interview is surprisingly candid for the usually shy star, Liv opens up about her divorce, everyday life, being a mum, smoking, singing on the toilet, fashion and well just about everything.

When talking about fashion and her wardrobe Liv explained:
"I stopped reading all fashion and trash magazines. I don't want to be influenced any more by what's in and what's out and what makes somebody cool or not cool. In the middle of the night I'd go and take a pee, and on the bathroom floor would be a magazine, and I found myself memorising banal headlines like 500 Best Black Tops.
Told you it was candid.

She even gives advice to those nursing a broken heart:
"If you don't let yourself mourn, it's going to come back and bite you on the ass. You cant run away from yourself: you kind of have to just deal with it.
The interview is insightful, and it's a fascinating glimpse into this usually silent star. When she talks about her family, it really is quite heartbreaking, on being asked whether she talks to her father Steve Tyler much, she replies:
"Honestly? In the past few years we haven't been very close. He has been going through a lot of things on his own and he has not been the… he hasn't been around that much for us. So that's been hard.
It is rare to find a major star be so open about their life. And whether you are a huge fan or not, it's worth a read just to learn that little bit more about this intriguing woman.
What do you think of the cover? Are you loving her new sexy style?
The February/March 2009 issue will be on sale from 6th February, visit Wonderland for more information.