Last Updated on 19th October 2013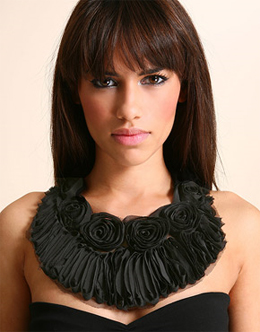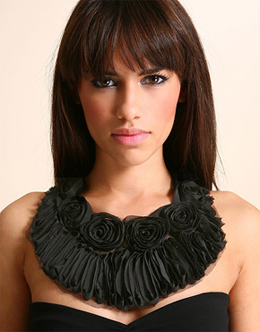 All this talk of investment buying during the credit crunch just seems to be an excuse for the ladies that lunch to buy more couture. But for those of us on smaller budgets looking for a way to make our winter wardrobe stretch just that bit further, the fashion world has sent a gift in the form of one of this season's biggest trends – the decorative collar.
Perfect for injecting some evening glamour into a plain top or dress and exceedingly cute with a bracelet sleeved jacket, the collar is the ultimate in statement jewellery and there is a wide selection available to choose from.
Top of our wish list is this black fabric pleats-and-rosettes number by Johnny Loves Rosie, (also pictured above). £74 available at asos.com.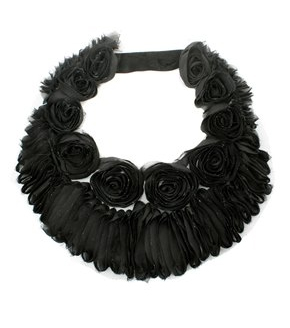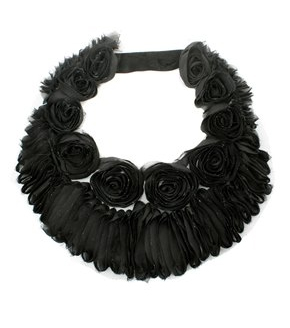 A close second is this glitzy number that came down Philip Lim's catwalk for his 3.1 Philip Lim Spring 2009 collection. £280, available at Net-a-Porter.com.