Last Updated on 5th March 2009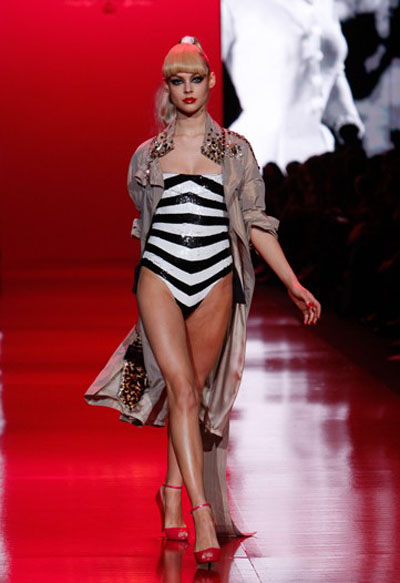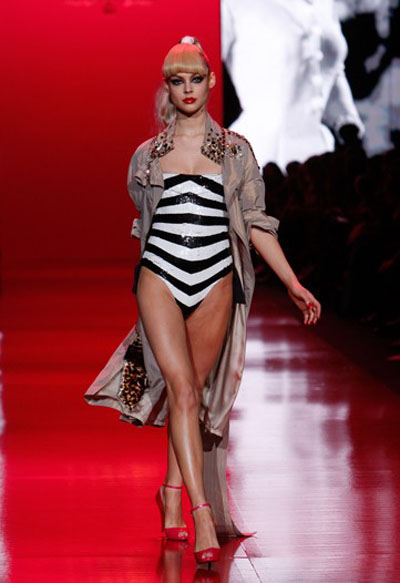 I love fashion, and I love the catwalks. But I felt suspicious and concerned when the announcement was made that Barbie would be having her own catwalk show. I could not understand what on earth a 50 year old plastic doll could have to offer other than as an advertisement for botox.
But do you know what? After seeing the pink lady strut herself. I am not only a Barbie wannabe, but I have been completely converted, it was actually one of the most exciting shows I've seen in a long time.
The show was separated into three sections; Decade, Faux Reality and Future. I'm personally loving the Faux Reality, in particular Alexander Wang's playsuit and blazer oh and the big hair, love the big hair!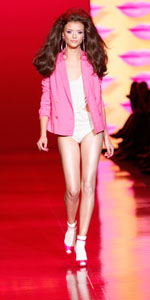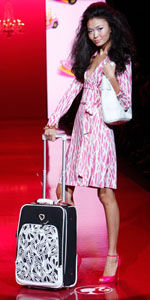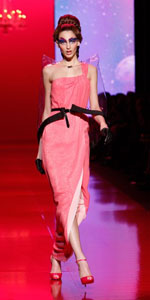 The future certainly looks bright, gorgeous paired down designs with models/dolls still in their plastic wrapping! Fabulous! The show opened with Rachel Roy's very stylish very Marilyn swimsuit. With 51 designers including Calvin Klein, Tommy Hilfiger, Marchesa, Patricia Field, and Diane Von Furstenberg sending outfits down the hot pint catwalk, it was always going to be an interesting show. I also loved the DVF design, which was a perfect replica of the actual outfit she made Barbie.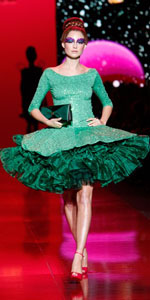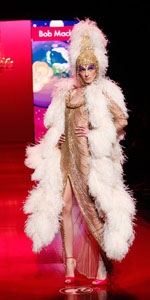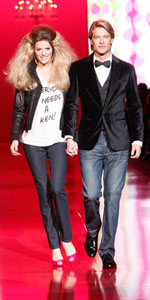 There were so many great outfits it's hard to remember them all, Betsey Johnson's emerald green was pure gorgeousness, and Bob Mackie's totally OTT number stole the show. Donna Karan and Michael Kors used their understated style to give us classy Barbie. And then Kenneth Cole's Barbie and Ken was pure genius. Am I gushing a little too much? The venue was packed with the usual fashion crowd and the fashionistas in the making (aka very small Barbie loving children).
Does anyone know if these outfits will be made? Because if they are sign me up. I have honestly not felt so uplifted from a collection in a long time. So I'm off to buy some fuchsia heels and backcomb my roots, before Barbie visits LFW at Roksanda Ilincic and Danielle Scutt.
All hail Barbie a true style icon.
[Images]