Last Updated on 20th March 2009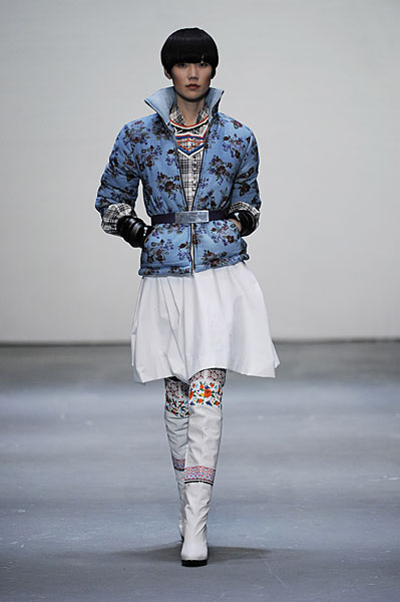 Designers are never strangers to controversy. Whether it's animal rights protesters, anti fur, accusations of plagiarism or just journalists voicing their disgust, designers are used to a tough crowd. However I'm pretty sure Peter Jensen could never have expected the type of protesters that opposed his A/W09 show. If you remember we reported that we rather liked Jensen's quirky folkloric fashion story but it turns out that the people of Greenland were not so impressed.
Speaking to Vogue.com, Jensen explained his very bizarre predicament. It turns out that the boots, that I raved about, angered Greenland. And this week an official protest was made. Jensen's response was of course pure shock, he commented on the controversial boots:
"In paying homage to my aunt Jytte, who was made so welcome by the people of Nuuk in the late Sixties, we hoped to bring the world's attention to the beauty of the Greenlandic national costume.
It is quite incredible that people can be offended by what I would say was a compliment. And those boots would have brought a lot of trade Greenland's way with people looking for copies, or the real deal.
To make this even more farcical, Peter Jensen has received death threats. This is one of the most bizarre protests. I do not believe those boots were made in jest and they were made to be beautiful and to be loved. What do you think? Do you think the protestors are over reacting or acting reasonably?
[Source]