Last Updated on 8th April 2009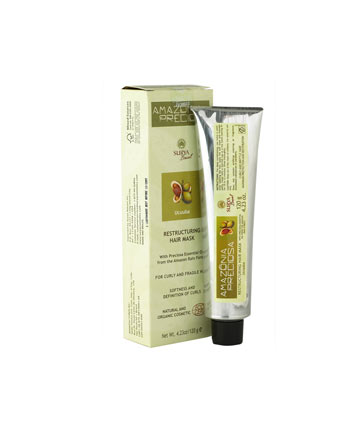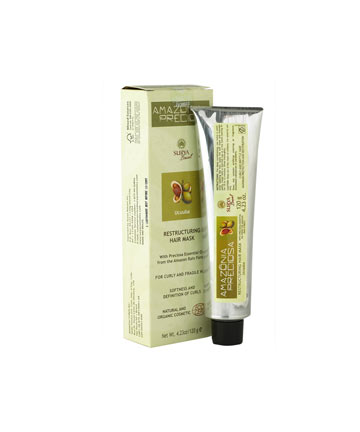 What: This new hair treatment for curly hair from Brazilian brand Surya, is getting a lot of press coverage right now. It's organic, all natural, it's eco-friendly, it's exclusive, but it's affordable. In short it manages to combine many of the current beauty buzz words , it's easy editorial. Add to that the mystique already surrounding the brand, which sells exclusively through Liberty and has a six week waiting list for it's Brazil Nut Hair Mask, and you have quite a hot product on your hands.
As a long time sufferer of the frizz, Surya, I salute you for dedicating a range to that most difficult and coveted of hair types. John Frieda has had a virtual monopoly here for far too long. But does it work?
The promise: Ucuuba tree extracts are the key to this mask. Its oil, a fatty acid similar to that of Shea Butter, claims to cleanse and leave hair soft and manageable and inject moisture and elasticity. For a hair type prone to dryness, that's a mighty big promise to live up to. The Ucuuba tree is under threat of extinction in the Amazon rainforest. However Surya's creation of a small forest to harvest oil from, is helping to preserve it.
Application: This is not one for when you're in a hurry. Once hair is washed, the mask needs to be massaged into hair, covered with a hot towel and left for ten minutes. To deeply condition it's recommended for use twice a week.
The result: It's perhaps wrong to expect instant results. But when a product comes with a healthy price tag and bold claims, it's hard not to. This one gave no early indications of living up to its label. After application, my wet hair felt flyway and brittle. And the smell, reminiscent of a medicated shampoo, was slightly off-putting. But hey, this product is all natural.
Verdict: Once dry this product made me feel, quite simply, like someone had turned off gravity. If you have curly hair, you will know that it often falls stiffly, and sticks out at angles rather than falling softly like the straight and wavy hair we envy so much. Not so after just one application of this miracle mask. Yes, miracle. My hair was bouncy and soft, retained its large curls but somehow lost that wirey quality that so often leads to frizz. Apart from the naff smell, I honestly can't fault it.
When word gets out among our curly haired brethren, expect a hefty waiting list for this product too.
£10 available exclusively at Liberty.co.uk